We all know the feeling all too well–your closet is full of clothes, and you still feel like you have nothing to wear. After trying on a million outfits, you finally settle on your favorite pair of jeans and a comfy tee, but you just feel BLAH.  Well, ladies, I am here to help with some easy breezy summer style basics.  With a couple tricks up your (sheer) sleeve, you can take your most basic, boring clothes and create a fashion forward look that will leave everyone wondering how you make your style seem so effortless.  oh, and 80% of it is attitude – kick your heels up, grab a beer, and read on.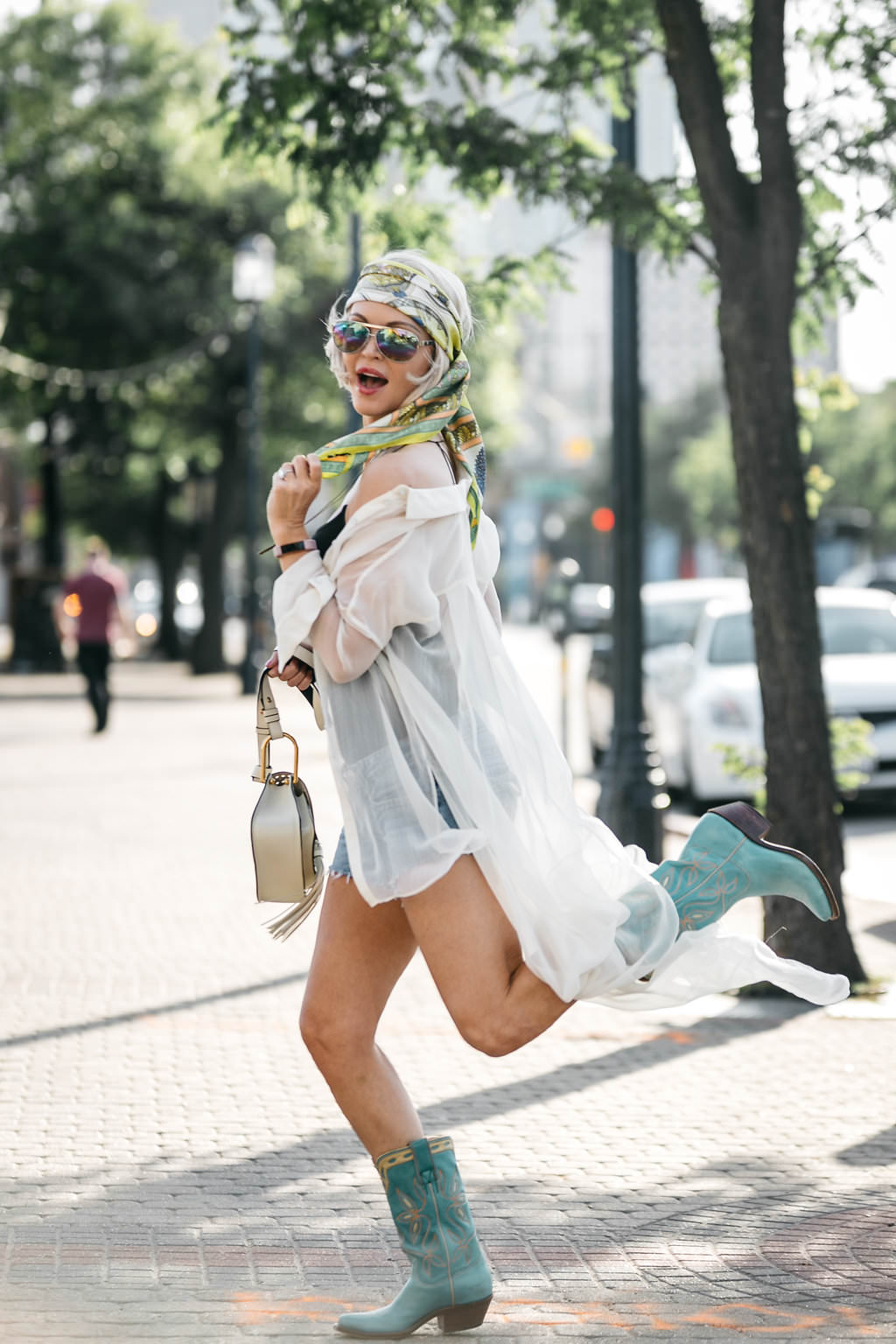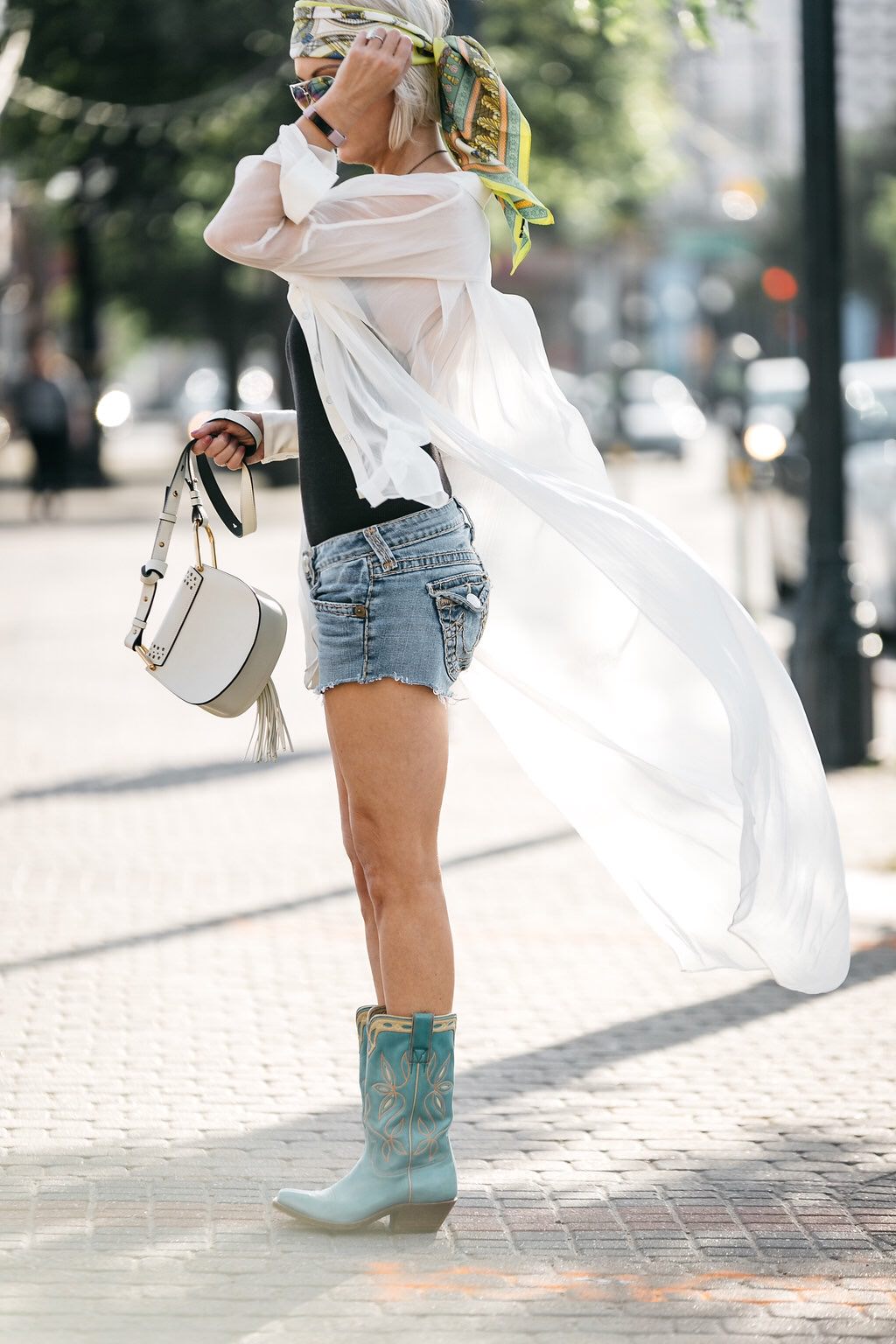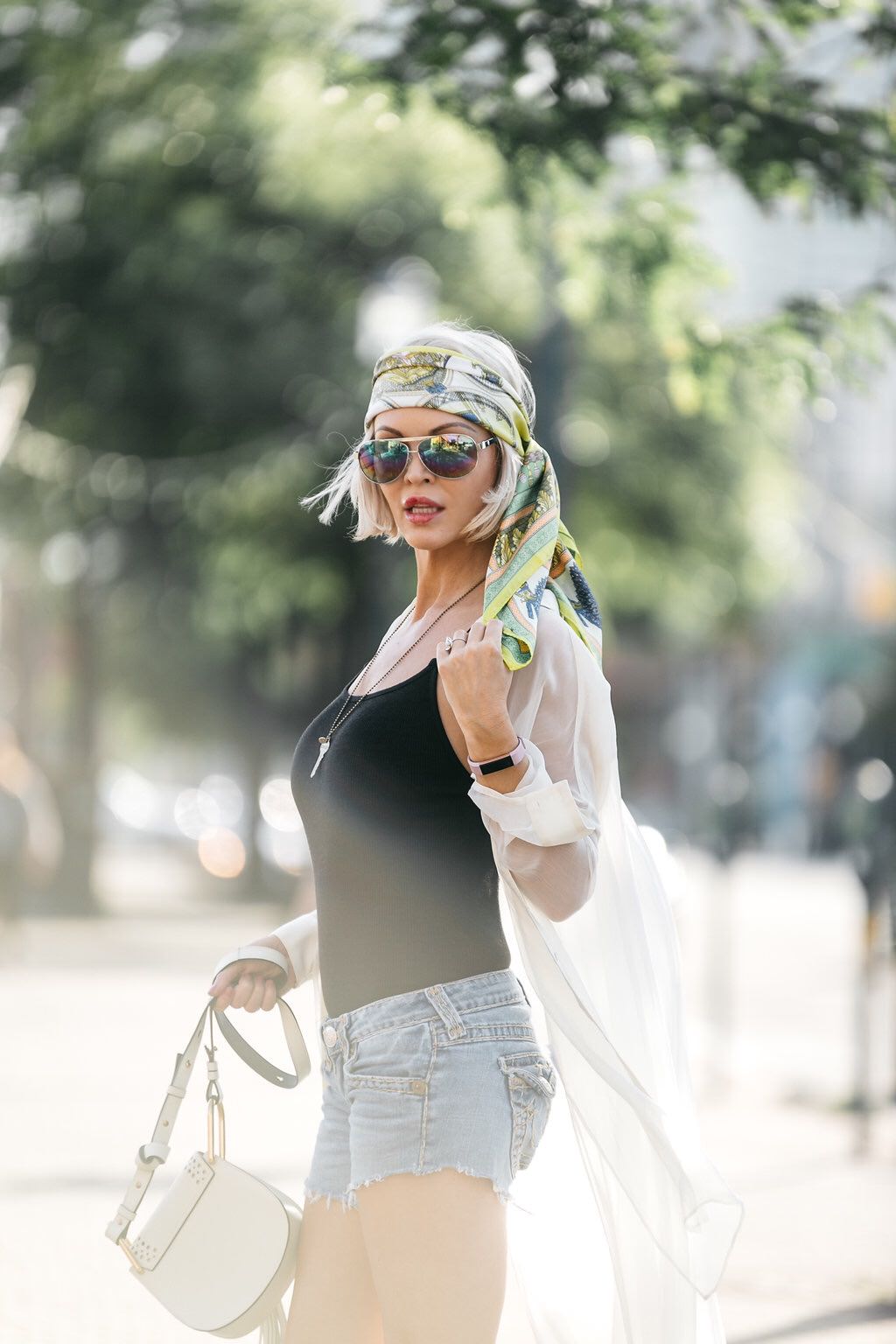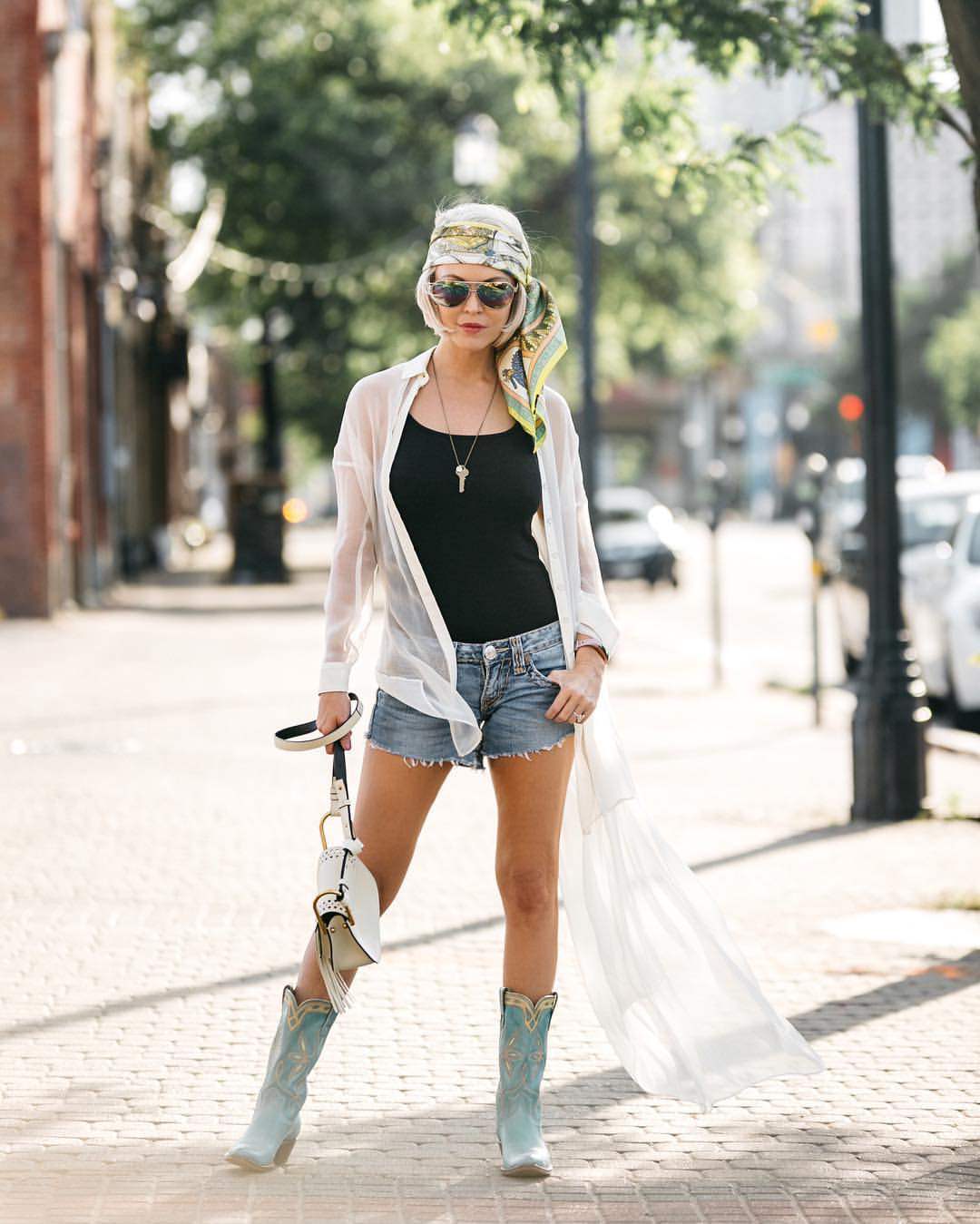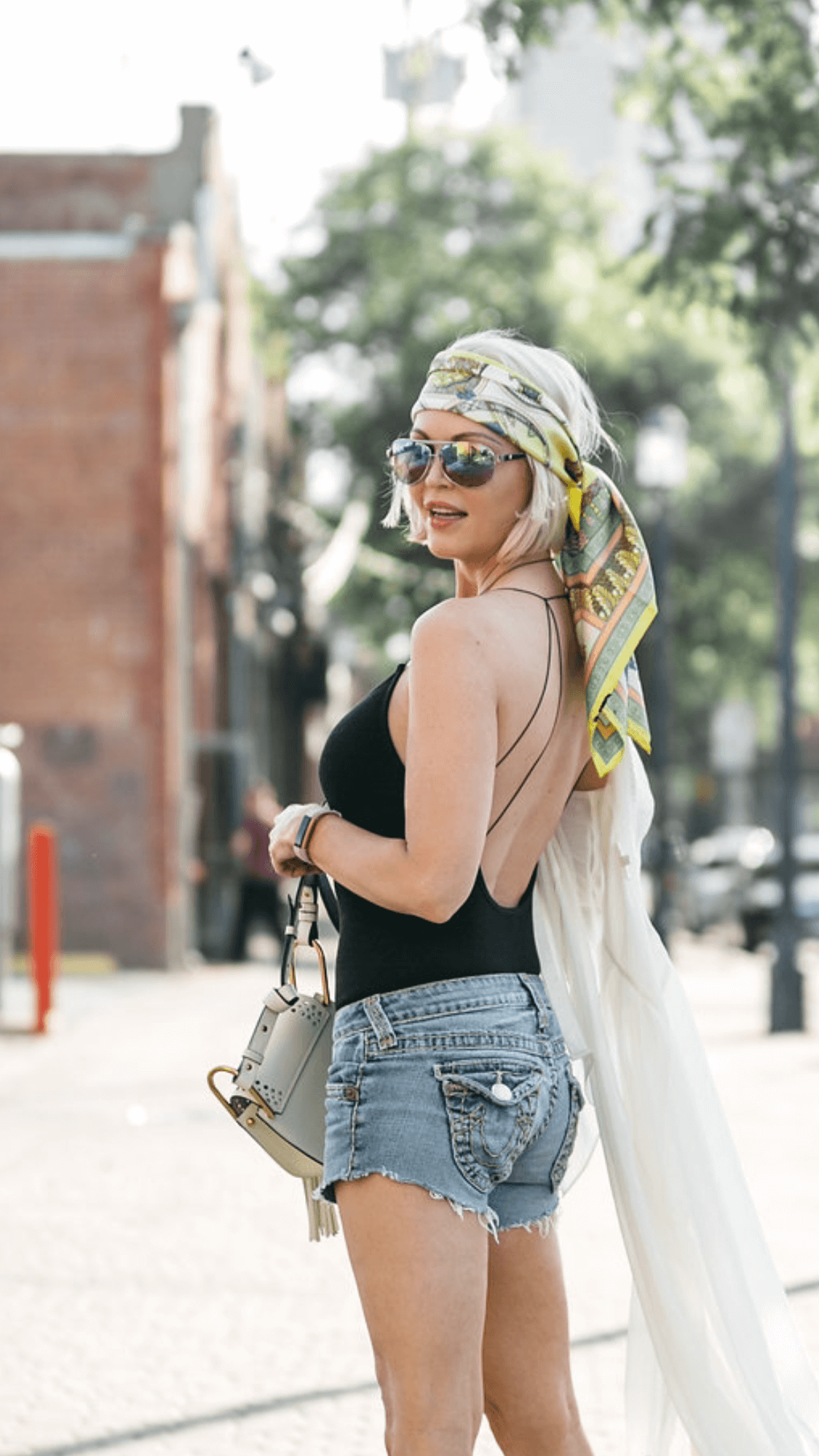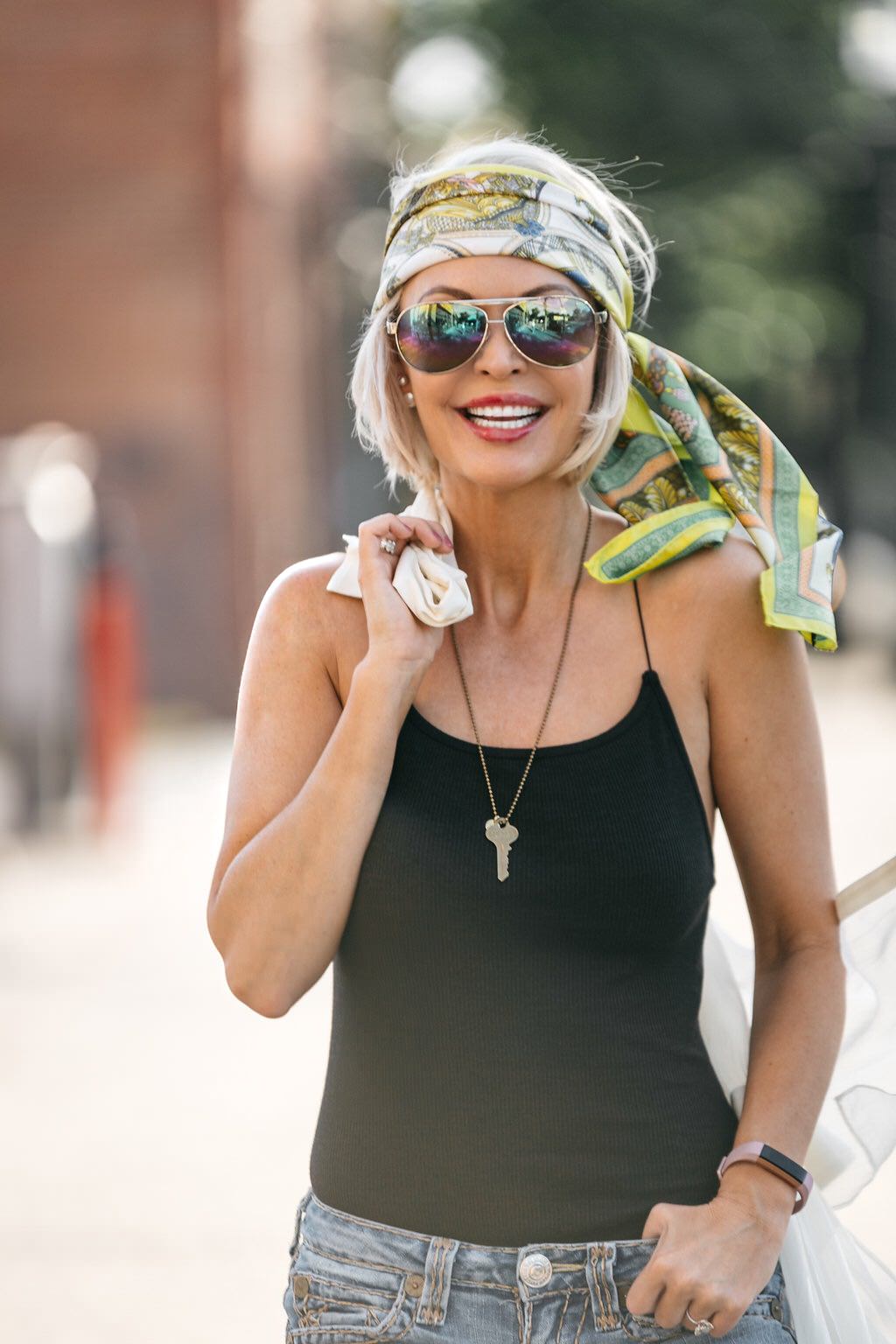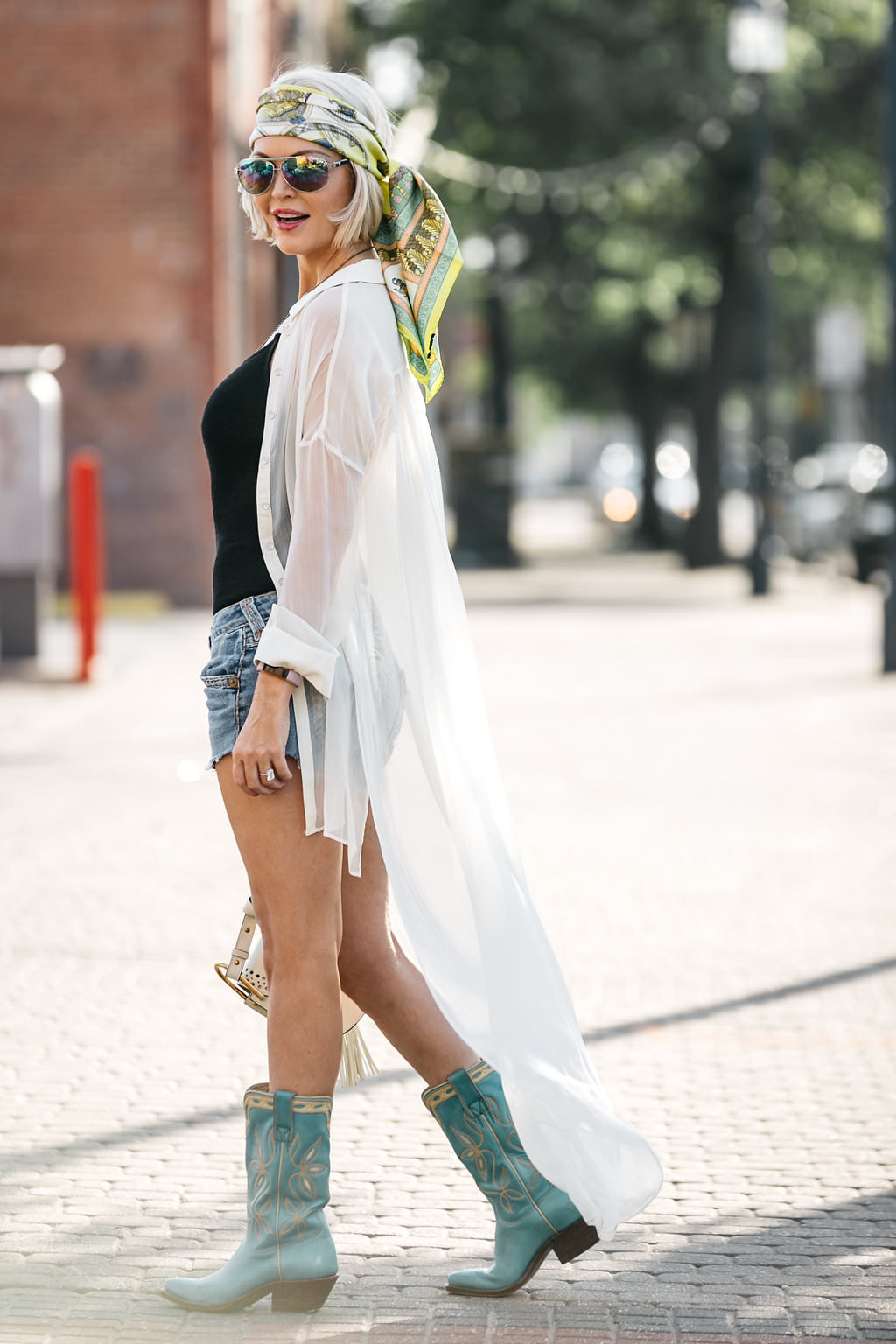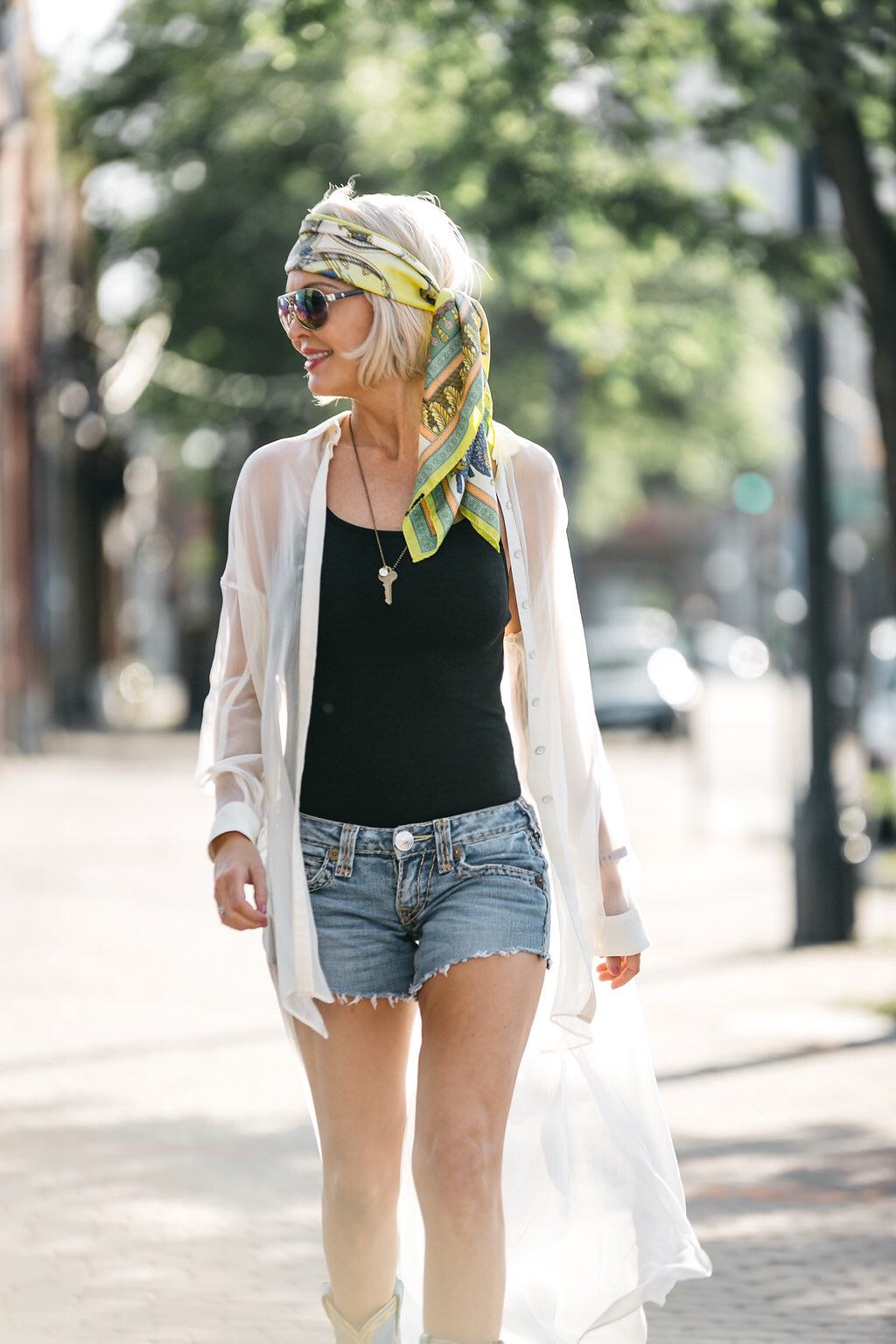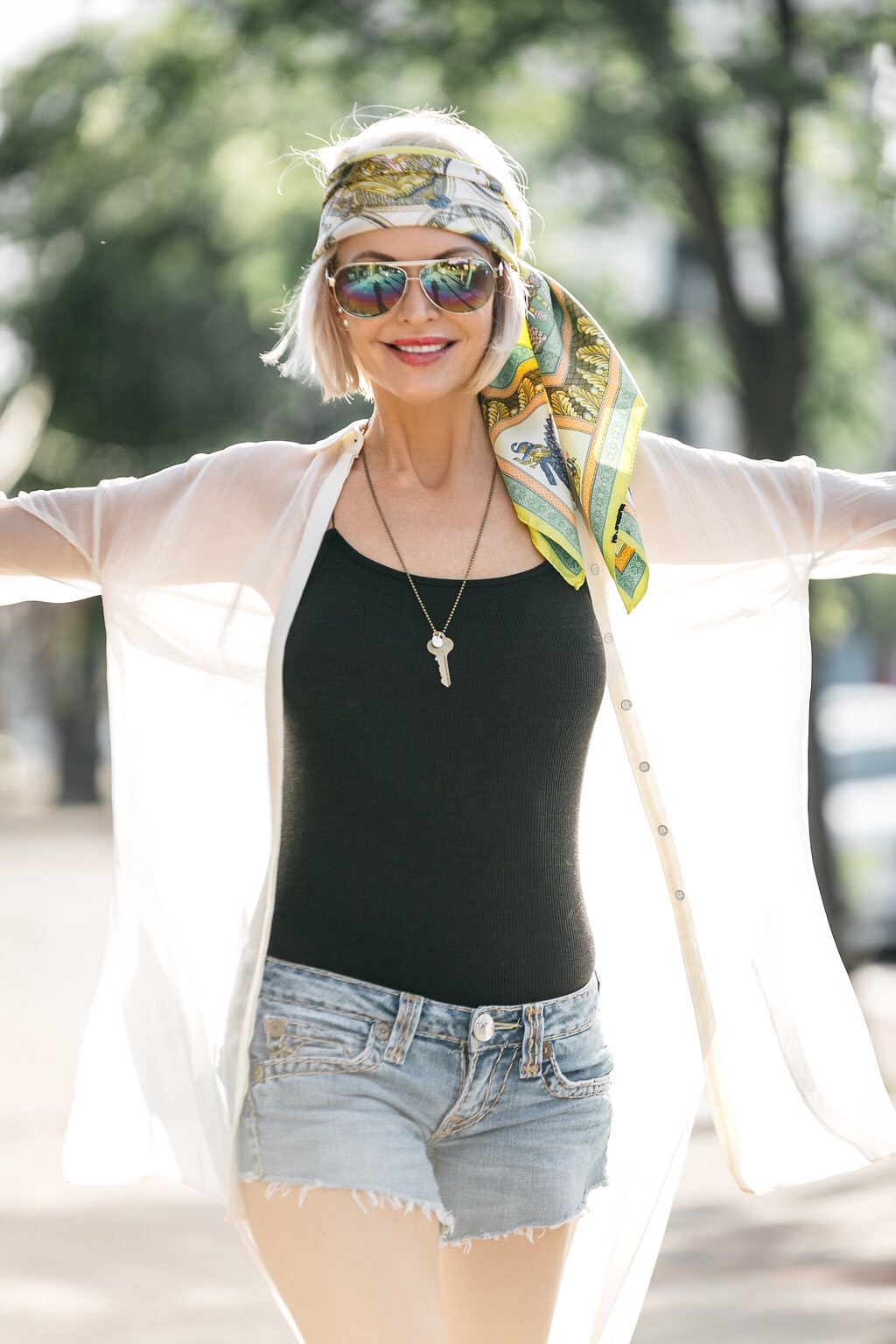 Photos by Rebecca Beckley, Beckley&Co
What to do with those jeans that you've kept b/c they fit like a glove, but the style is so last decade so cut 'em off.  Yeh, . (b/c these were)  Before I get rid of anything in my closet, I ask myself "what could be done to make this work?"   A lot of time I grab the scissors and it turns out wrong, so it's hit and miss.  But, i loved the way I revived my True Religion jeans!  I cut them on an angle, a little shorter on the sides to elongate legs b/c it's all about illusions.
Below are some perfect outfits to wear on a plane, while hitting the grocery store, or grabbing lunch with the gals. No need to stress about buying a bunch of trendy pieces when you can jazz up what you already own!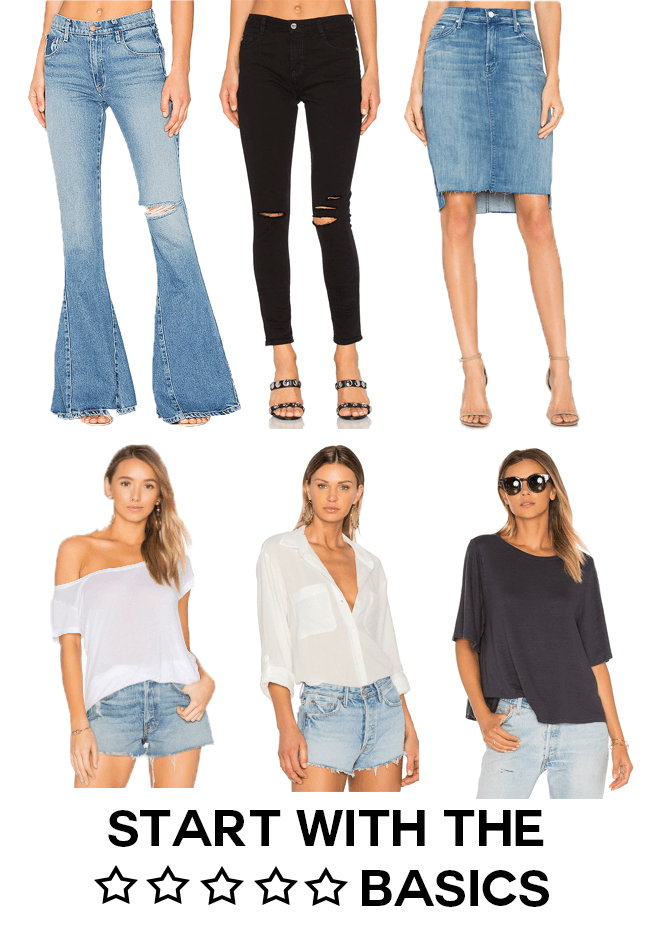 The Basics: If you don't already own a pair of perfect jeans and the most amazing white/black tee, you need to add that to your shopping cart ASAP! Whatever your style is, tailor a few summer style basics to your body type and find some things that you really love. I guarantee you will get your money's worth out of a nice pair of jeans and a super cozy tee!
When you're trying on clothes in a store, or shopping online make sure to check the tag for the materials that they are made of. If you want the coziest pieces try for cotton or cashmere and avoid polyester blends. Even the most expensive t-shirts can be made up of cheap fabrics that can easily be distorted in the wash.
Summer is coming, so what's your easy breezy style look?  Would love to know, so post a pic with hashtag #HelloWhitneyStyle…I wanna trade some tips on closet revamps!