Here in Texas, spring and summer style is in full bloom with vivid colors and florals where all the dresses swirl together like a Lilly Pulitzer-Monet painting.  Although I love me some color and almost never shy away from the rainbow of opportunity, this long sleeve black jersey dress is my airport frock of choice.  Whaaa?? Aren't we melting in 97 degree weather?  Exactly. That's why I'm escaping to a couple cool(er) West Coast cities this month.  Transitional weather style adjustments are in order, along with an easier breezy vibe perfect for strolling the Pacific coastline. (Thank GOD!)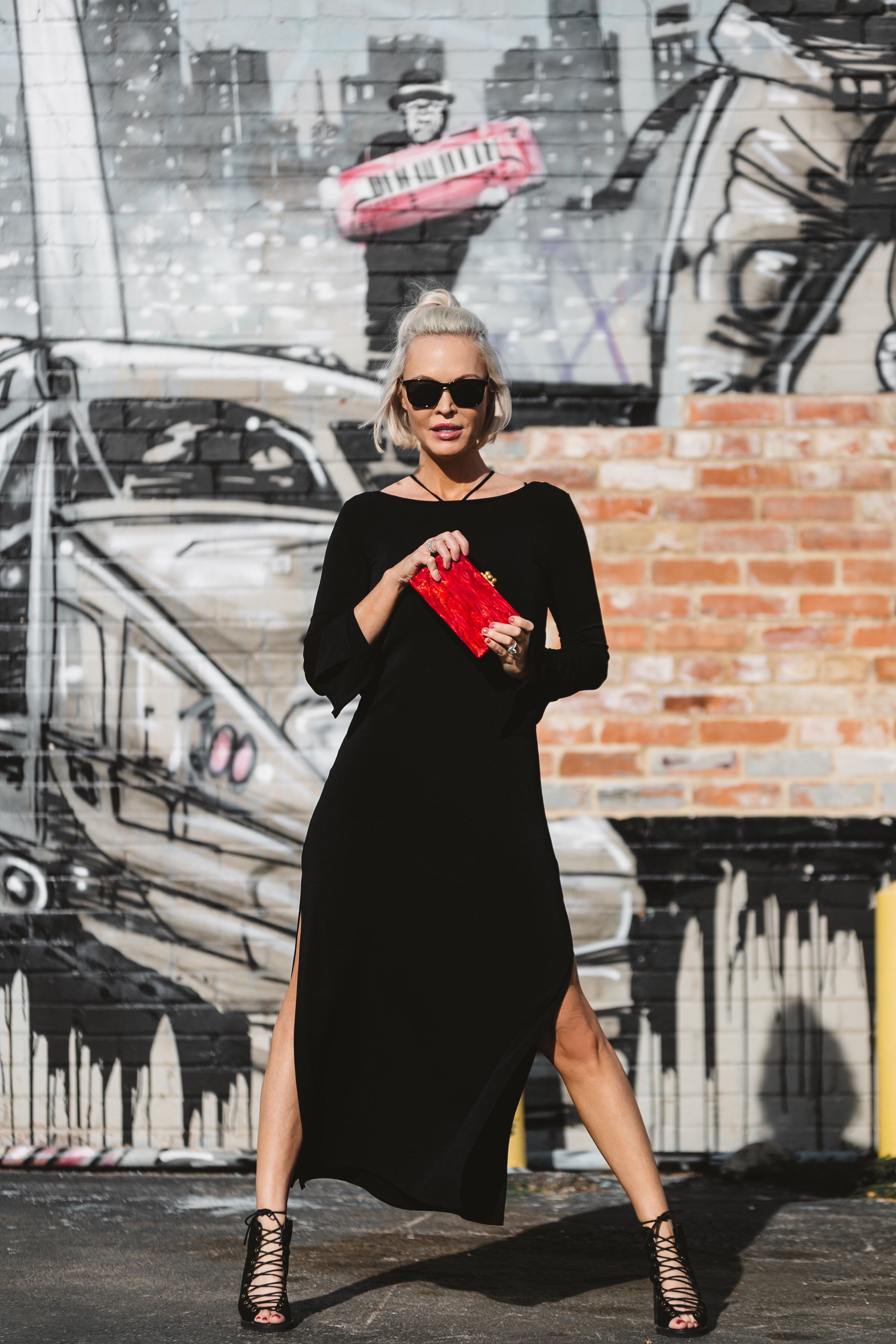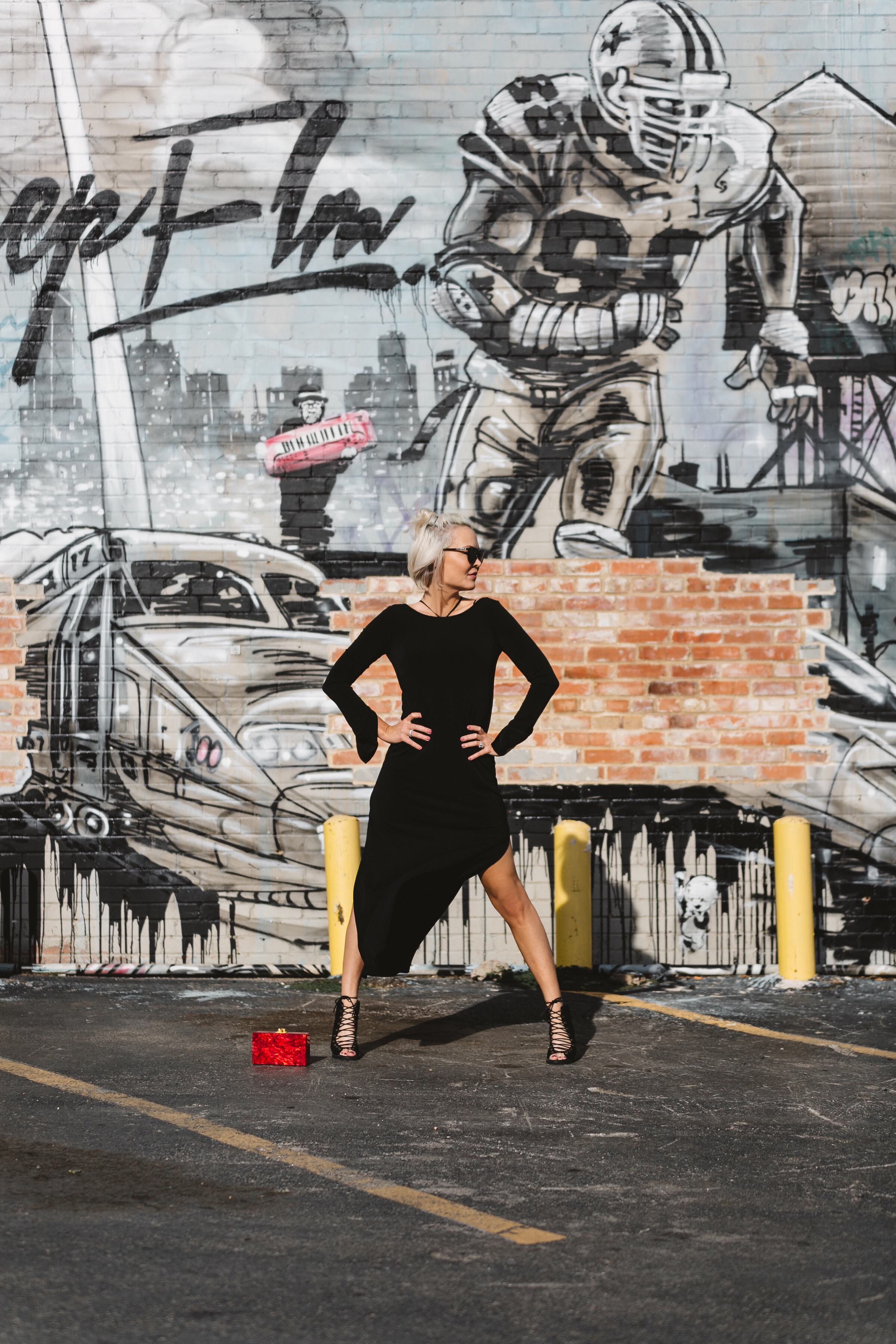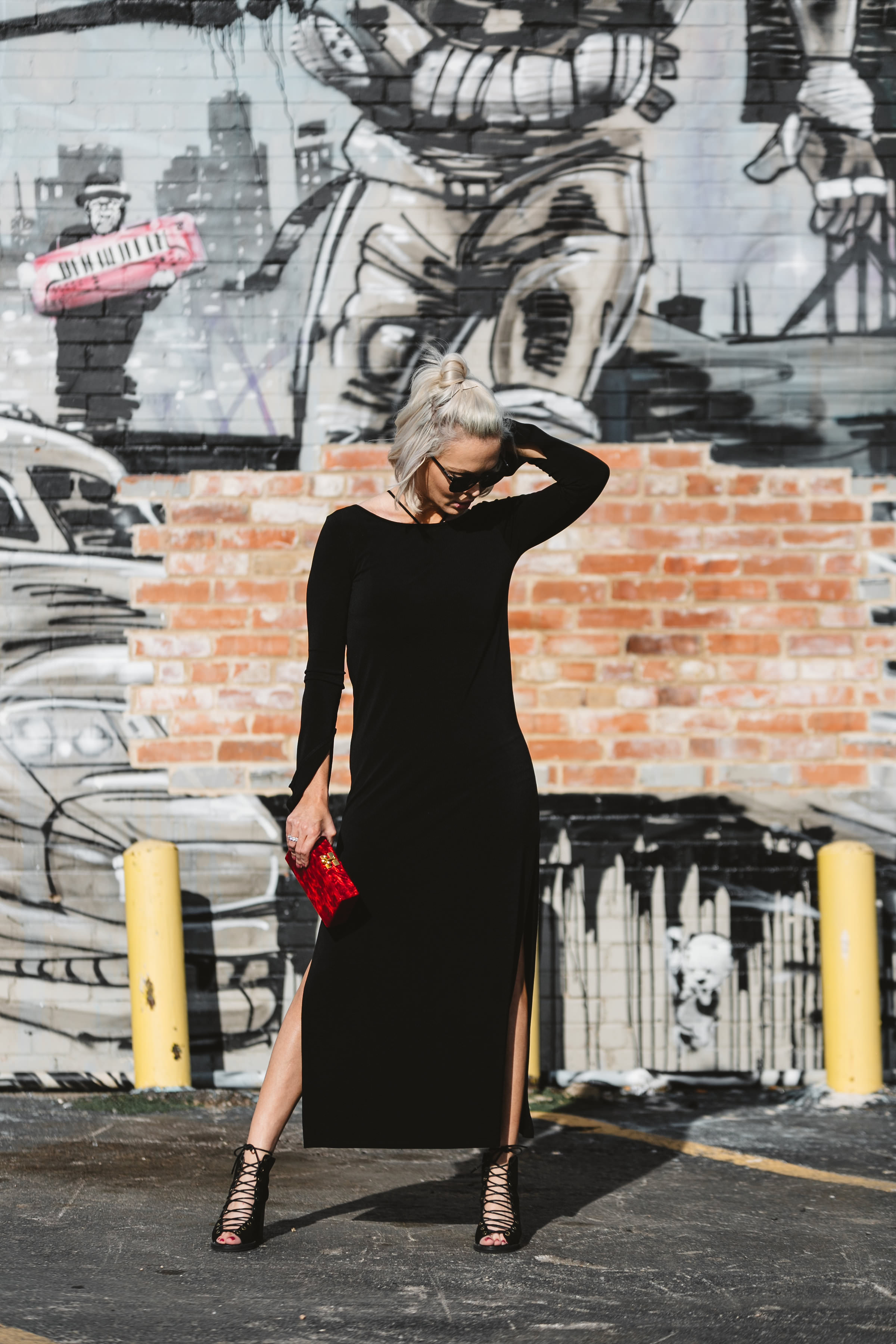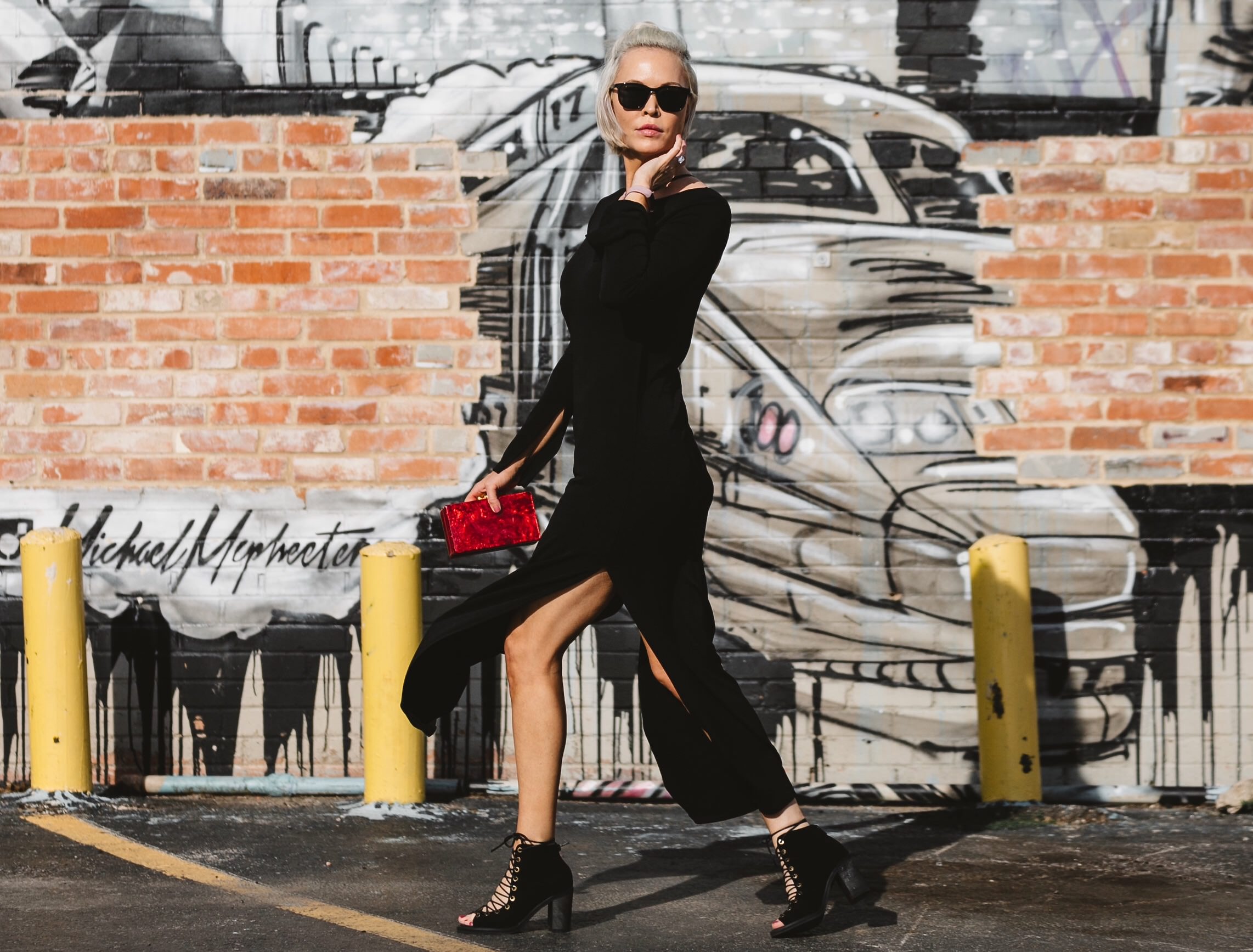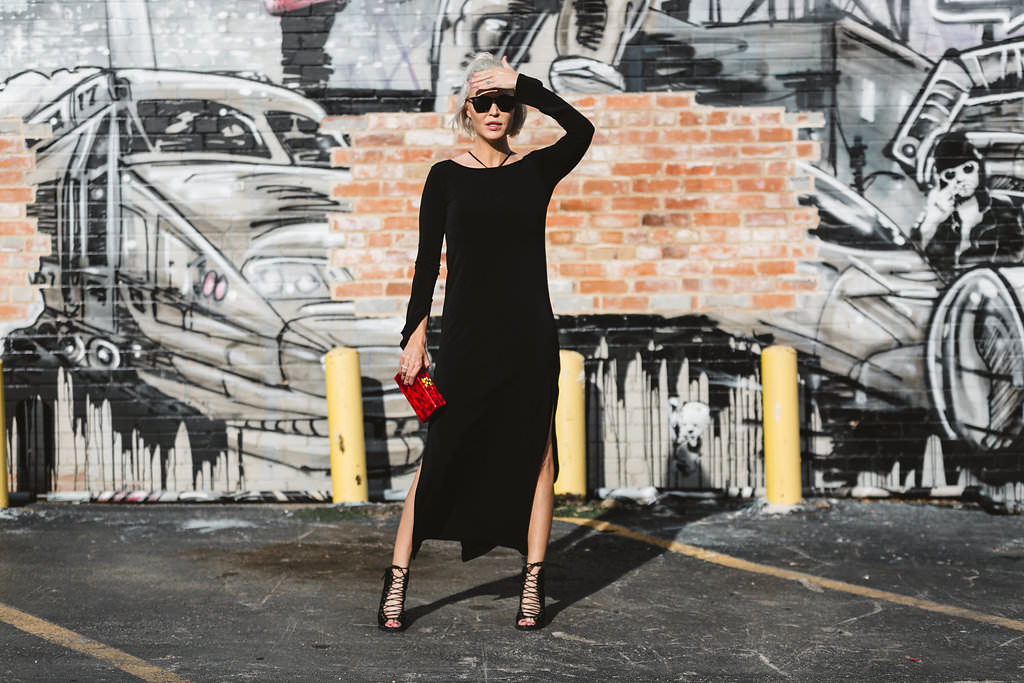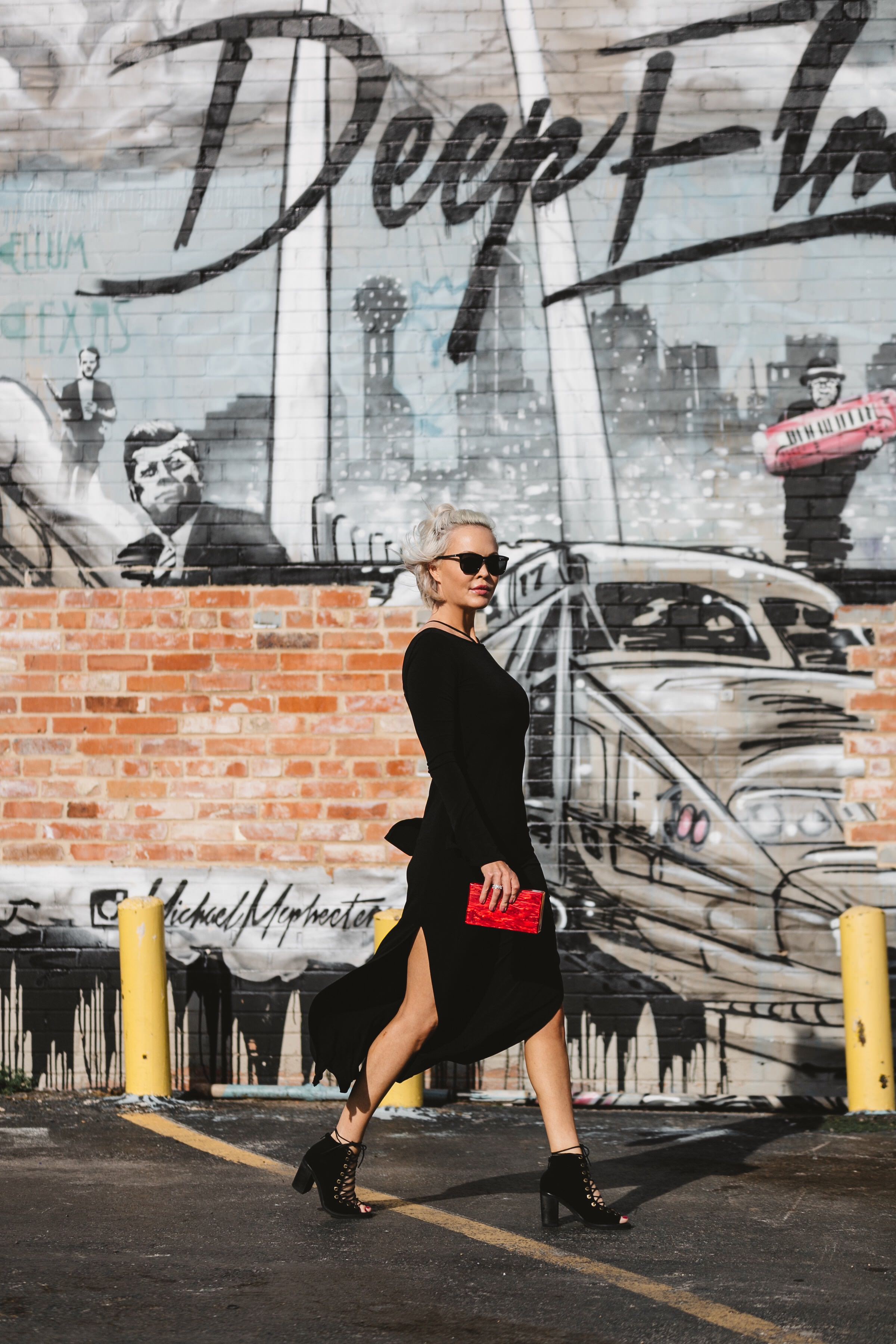 Photos by Rebecca Beckley~Beckley&Co.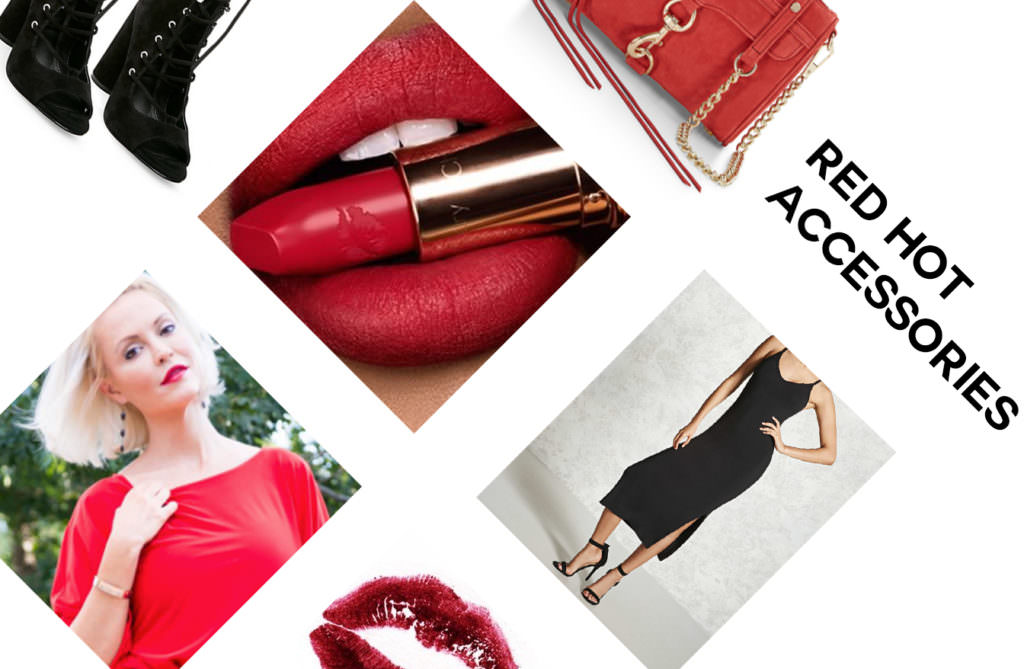 Red Hot Accessories! 
KISS this.  There is nothing cooler than a girl who can rock all black with a punchy lip and powerful pout that's anything BUT pouty.  It can be hard to find the perfect shade, but a great red lipstick can take 10 years off in a swipe. Beware: the WRONG shade can age you.  Spend some time testing products from the makeup counter before you settle on a fav.  For drug store options I love L'oreal Colour Riche lipstick…it's glossy with lots of staying power and lasted me 6 hours without a touchup.  If you're feeling extra adventurous I recommend that brunettes try an orangey red and blondes experiment with a fuchsia color. As far as shoes go, these lace up numbers are a must have this season. No need to break the bank, though…shop them here for a price you'll love!  Plus, these red touches go wonderfully with your Little Black Dress.
CARRY this: I'm obsessed with my Edie Parker bag from Tootsies I got before NYFW last fall.  Rebecca Minkoff makes a super affordable, high end option for handbags, and this red number is no exception.
What's your go to Little Black Dress?  Would love to hear from you, just follow and tag me with a photo on Insta. Xoxo