Who isn't talking about this today?  I have to admit, I rewinded "that moment" at least 3 times.  And the internet is ablaze with comments, opinions, and even conspirocies about the pageant.  So, I thought I'd recap some moments I found interesting that maybe, just maybe you didn't know.  Get ready to be enlightened:
1.) Steve Harvey chose his wife over a pajama party. (video below) I think it's really kind that it panned to his beautiful wife smiling in the audience.  Not many male hosts of a beauty pageant would make a point to feature their wife.  Sweet gesture.
2.) He doesn't speak or understand Spanish.  For some weird reason (probably for the mere fact that he's weird), Todd Chrisley from the reality show, "Chrisley Knows Best", got aggressively involved.  His twitter rants went viral after posting:
"FYI, all you folks talking (bleep) to me in Spanish, you're wasting your time cause I don't understand (bleep) you saying nor does Steve Harvey."
Really?  Please tell me, Steve, there's no bromance brewing.
3.) Steve Harvey immediately accepted blame: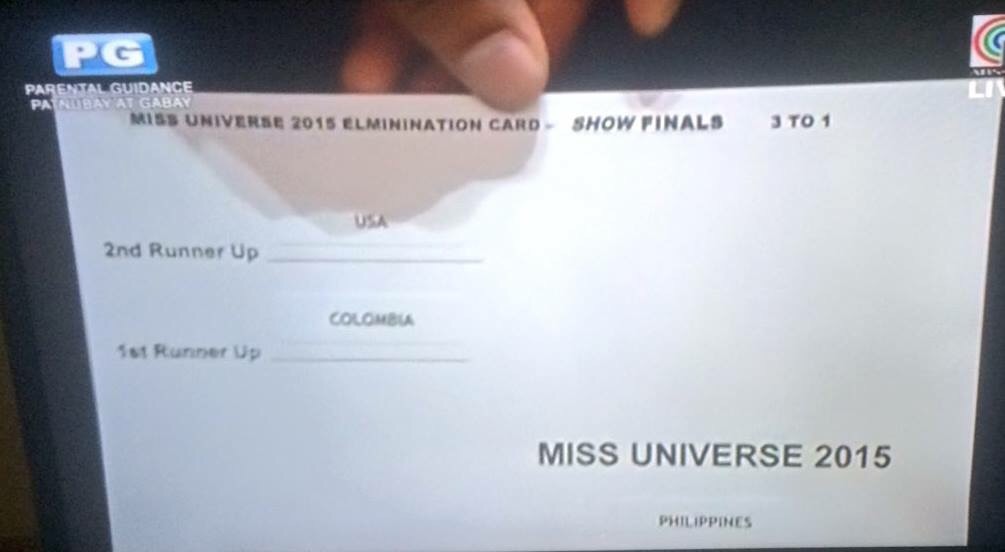 "This is exactly what's on the card," Harvey said, holding it up, clearly distraught. "I will take responsibility for this. It was my mistake. It was on the card… Please don't hold it against the ladies."  His immediate response was sympathetic to THEIR feelings versus being defensive or blaming the very confusing card. 

4.) My prediction was true, the Donald did have something to say:
My Facebook post last night: 

His Twitter post today: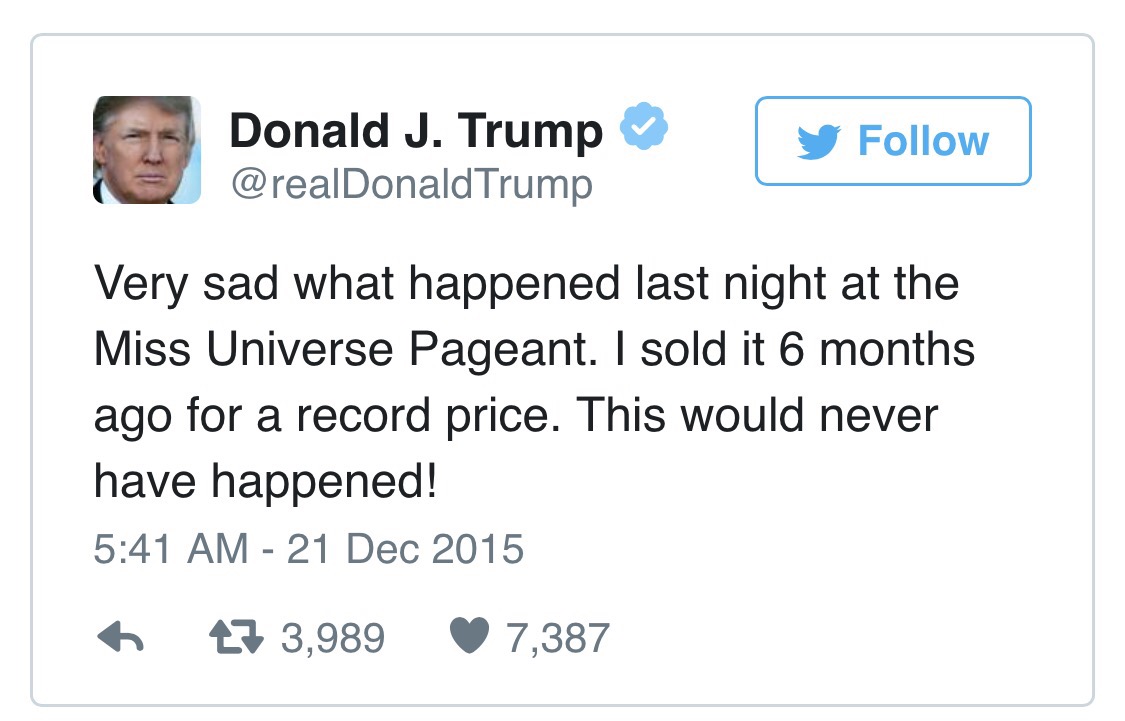 5.). Miss Columbia is the most beautiful woman in the world. 
6.) Miss Phippines won gracefully by not ripping the crown and sash off Sophia Vergara's doppelgänger.
7.) Miss USA acted like the quintessential "mean girl" seen clapping and cheering as the verdict was reversed. Or she could be besties with Miss Phillipines. Either way, not cool.
*i must know WHO designed Miss Columbia's dress. And WHO is her personal trainer. #goals