Blessing: God's favor and protection.
How many times do you hear the word bless, blessed or blessing?  I bet you hear it daily in some form or fashion. And if you're from Texas, you should be aware that "bless your heart." does not infer one granting 'favor and protection.'
*Interesting tip: Ever wonder why people say "God bless you" when you sneeze? : you can thank Pope Gregory the Great, who uttered it in the sixth century during a bubonic plague epidemic (sneezing is an obvious symptom of one form of the plague).  God bless Google.
I use the phrase, "I am blessed" all the time. However, as I sifted through old journal posts, I noticed I haven't been specific about my blessings. I mean, if they truly are gifts from above, they deserve to be named instead of just a blanketed, "thank you for all of my blessings."  Just doesn't seem to cut it.  In fact, I tend to forget them pretty quickly. For example: I'm horrible remembering names. I can remember a face from childhood, but unless I repeat your name a couple times (and come up with a celebrity look a like in my head), then I will re-introduce myself next time I see you. Furthermore, it can be the sweetest, most intelligent, interesting person that's completely UN-forgettable, yet I still suffer with name amnesia. So, I'm rolling out a new Sunday series called #BlessedBecause.  It can be sappy, serious, funny or whatever-as long as you truly count it as a blessing. Here's the format so you can copy/share/tag YOUR #BlessedBecause
What: I'm blessed because it's 75 degrees with no humidity-in TX that's a rarity.
Where: I'm blessed because I'm in Hawkins, TX – close to my ole' stompin' grounds in Tyler. Have you heard of Alasso Ranch? Check out the link, it's pretty amazing.
Why: I'm blessed because I caught a 13 lb bass. (If I catch anything larger than Mr. K's biggest catch, he's taking me anywhere in the world I want to go.)
Who: I'm blessed because I'm with my husband and our neighbors who happen to be 2 of the most amazing people I know. And that's saying a lot because I'm BLESSED to know a lot of amazing people.
You see, had I stopped at just 'being blessed' for the weather today, I wouldn't have taken action to EMBRACE the weather and get out to enjoy. Tomorrow could be thunderstorms, but there could still be a goal/action listed to turn an otherwise unproductive day into a blessing. Lemonade out of lemons, people!  Yesterday I was thankful for my favorite pair of lamps, it took some creativity, but I found a way to celebrate their existence by changing their lightbulbs. See, nothing is too insignificant!
*Update: my fishing expedition was crazy fun.  Give me a rod and reel, and I'm (almost) as happy as strolling through Northpark. Who knew? However, my lofty goals of catching a 10+ lb bass fell a little short. Didn't weigh this bad boy, but I'm guessing maybe 6? Wishful thinking? A girl can only dream….
And a trip to East Texas wouldn't be complete without a burger from East Texas Burger Co. in Mineola.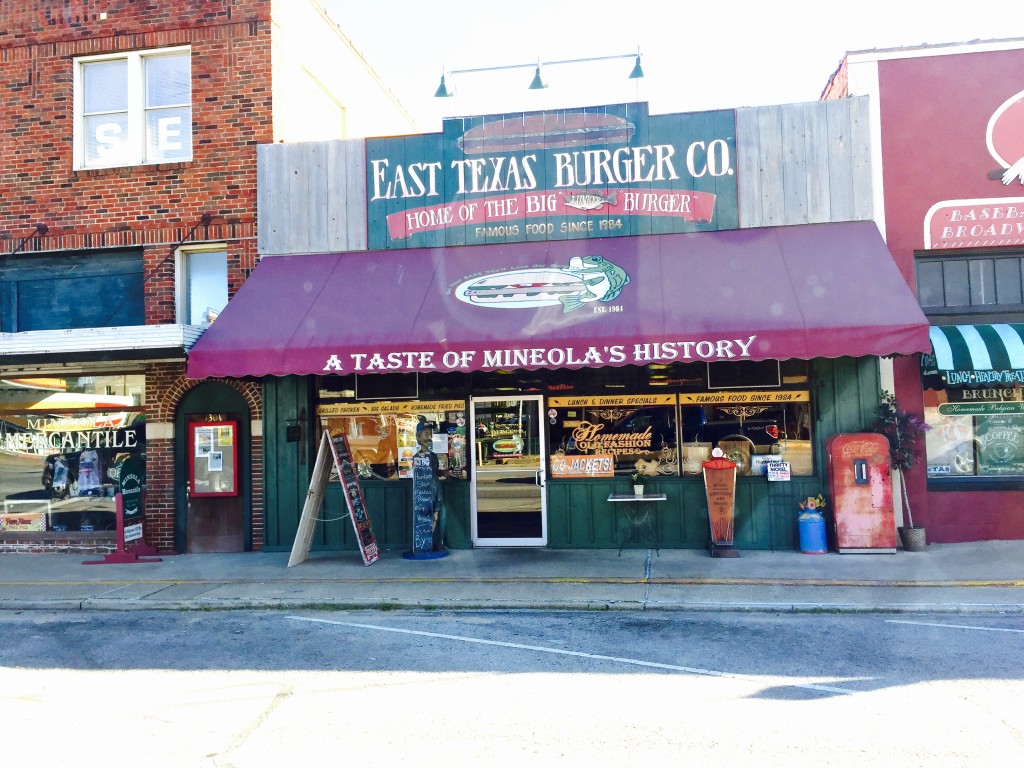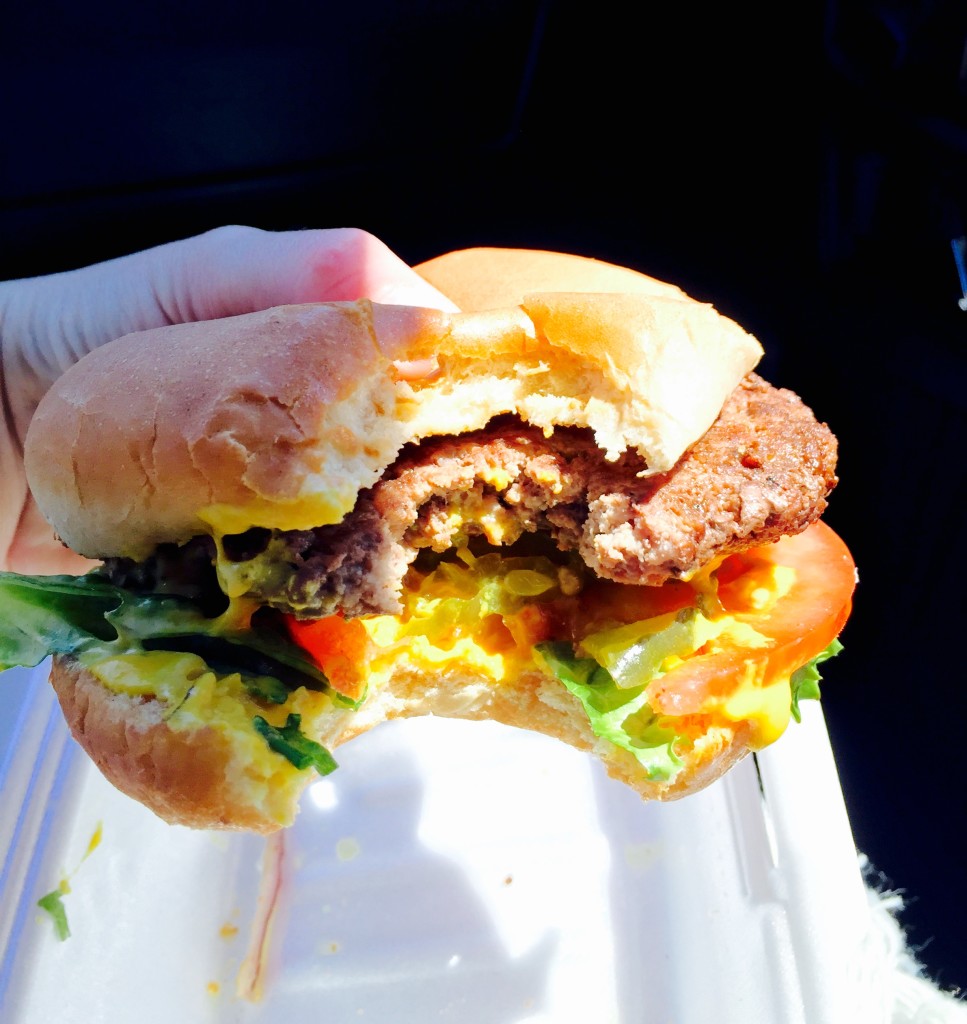 They're tag line is
"Bet yer bass you'll love our burgers."
they're right. I do.