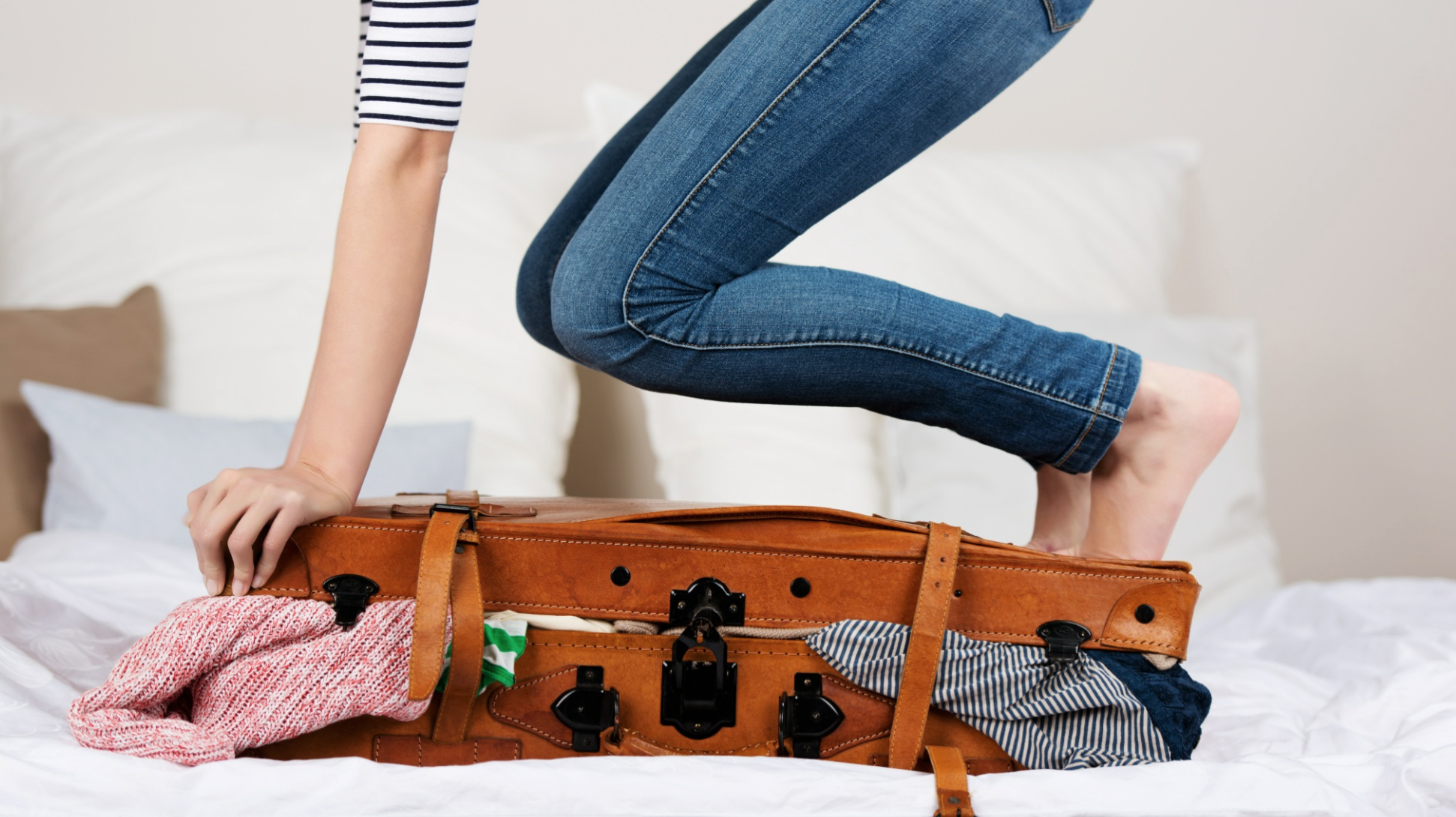 Today, I have put together a vacation essentials guide because it's universally understood that no one truly enjoys packing a suitcase. We've all been the girls who waited until an hour before departure time to start thinking of what to stuff in a way too small suitcase. The mental checklist seems to be incessant, yet somehow something always manages to fall through the cracks…and for me that always seems to be one of those vacation essentials like underwear or my phone charger. Forget the prime hotel room and amazing week in paradise you've got booked; all your mind can focus on is how you've got no idea what you're going to wear/have. Then comes the real dilemma: do you over pack and struggle with luggage the entire vacation, or under pack and wish you looked as good as all of your friends? Even if you're an over-packer, something is always missing. With the holiday season coming up, I thought I would take a moment to solve this infuriating dilemma for you (*Cough* you're welcome).
The most important vacation essentials/vacation must haves to know when packing:
1.) Pick a color scheme. This way, anything you pack will be versatile and can easily morph from one outfit to the next. Sticking to neutrals and picking one or two accent colors seems to be the best way to ensure that all your outfits and accessories match, and you won't be missing any vacation essentials. Bonus: you only have to bring one color of shoes in every different style. Bye airport luggage weight fees!
2.) Bring an extra pair of comfortable shoes. No matter how many pairs of gorgeous knee high boots or 6-inch stilettos we stow away for vacay, we always seem to live in those comfy walking shoes. So bring an extra pair just in case one of them…you know…gets soaking wet outside Notre Dame in Paris and leaves you in flip flops on the Champs Elysees (heard this one from a friend).
3.) Find a bag that is cute and secure. There is nothing that ruins a trip like all your credit cards or your passport being stolen, so instead of going for that gorgeous tote, pick out a chic little cross body instead. Sticking to leather that is malleable and waterproof is also a lovely idea. Rebecca Minkoff makes some awesomely posh backpacks that can double as a weekender bag! Check them out here. 
4.) Bring an oversized scarf. Planes, trains, and automobiles can be freezing, dirty, itchy scratchy, and overall uncomfortable. Bring along a large scarf that can morph from a blanket to a seat cover to a pillow. Trust me, you won't regret this one.  And check out my post on airport outfits for more plane tips!
5.) You can never have too many white t-shirts and blue jeans. Seriously, if you over pack anything let it be comfy white T's and stretchy blue jeans. These pieces can be made appropriate for just about any mood or occasion and will go with any new garb you decide to buy while traveling. Your favorite day-to-day essentials are now also your vacation essentials!
6.) Wear all your most important jewelry on your body or close to it. Traveling with expensive pieces is not recommended, but if you must, layer necklaces and bracelets or keep a small locked cosmetic bag inside your purse. God forbid the airline loses your luggage; you won't be missing a family heirloom.
7.) Have a pick me up for long flights. It's a great idea to have some makeup products, rosewater facial spray, a hairbrush, toothbrush, deodorant, and eye masks or just your personal hygiene checklist in your purse for much needed cleanses after traveling. Who knows, you could get stuck somewhere overnight and be very glad you had some essentials.
8.) Roll your clothing. Surprisingly, this seriously works. Instead of folding your clothing into tight piles, roll and tuck it into every nook and cranny of a suitcase for added space and more visibility. Lay jackets and heavy pieces on top of rolled items, and stuff socks inside of hats so that they keep their shape. There is absolutely no better way to pack all of your vacation must haves!
9.) Pack some mix and match bikinis. Whether you are deciding what to pack for Florida, need a beach trip checklist, or are wondering what you may need for your weekend getaway packing list, mix and match swimwear is a must. Having a new suit for every day by the pool or on the beach can be exhausting, so combining a few neutral bottoms with patterned tops is a total lifesaver.
Hopefully, these things not to forget when traveling were a good kick start to any holiday packing you need to do, and if you have any of your own tips on how to pack for a vacation comment them below! Don't forget to follow me on Instagram @hellowhitneyxo to see all the fun and adventures I am up to these days! Have a topic you want to hear about next as part of our #thingstoknowwhen series? Let us know by commenting the hashtag on my Instagram!
What Whitney is Currently Packing: