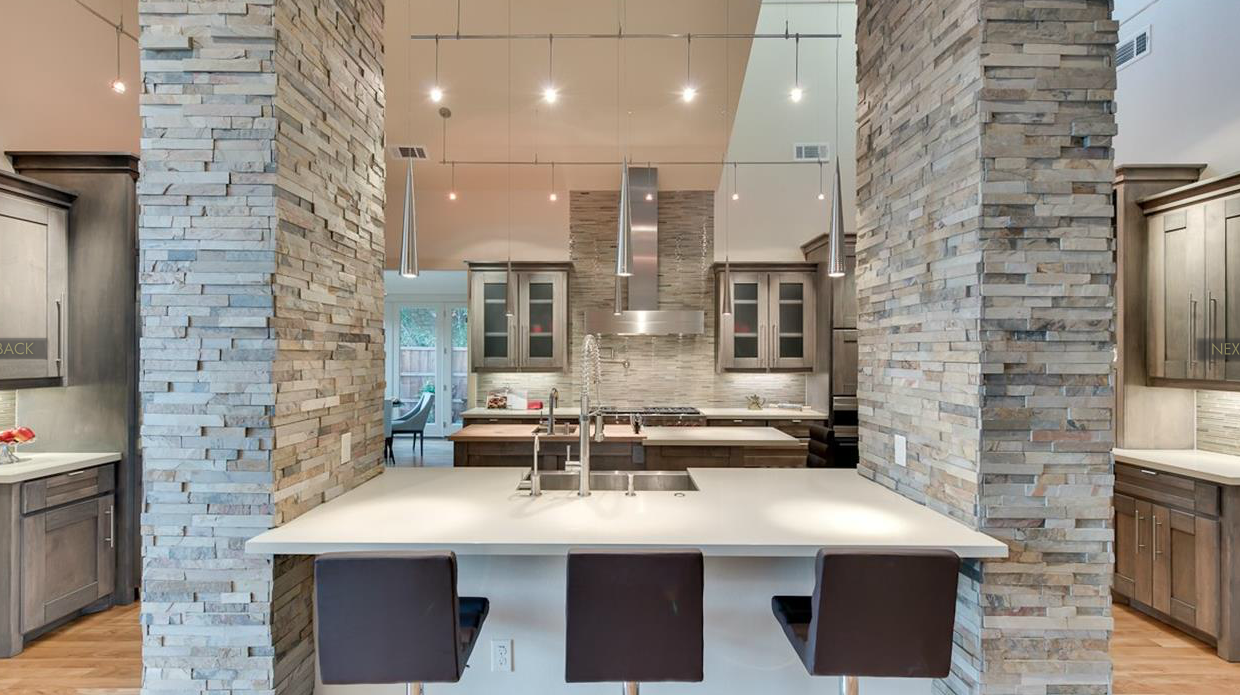 I love our Texas home.  I loved it from the beginning.  In fact, we happened upon the open house en route to Whole Foods.  Husband in tow, I convinced him to follow the signs to an unbeknownst neighborhood near Bluffview.  A little east, closer to Love Field, it definitely didn't fall within the defined boundaries of Preston Hollow that Dallas deemed a premier neighborhood.  Yawn.
Anyhow… we entered the austin stone, metal roof Texas home that we had always envisioned owning on a ranch in East Texas.  Are we in Kansas, Dorothy would ask?  We followed the yellow brick road.  Keep in mind we did not, nor had ever considered selling our Tudor style home on Park Lane.  We also never considered there was an undiscovered "neighborhood" with rough borders and larger lot sizes filled with houses that didn't fit our cookie cut puzzle.
Because every room in our home tells a unique story, I'm revealing a multi-post design series of images taken before and after our current updates.  The bones are the same, but the subtle personal touches have made this house our home.
This is the first chapter of Chronicles of Swan, to highlight the evolution of minor changes making huge design impacts.  Little punches of whimsical love in every twist and turn.  Isn't that what life should be?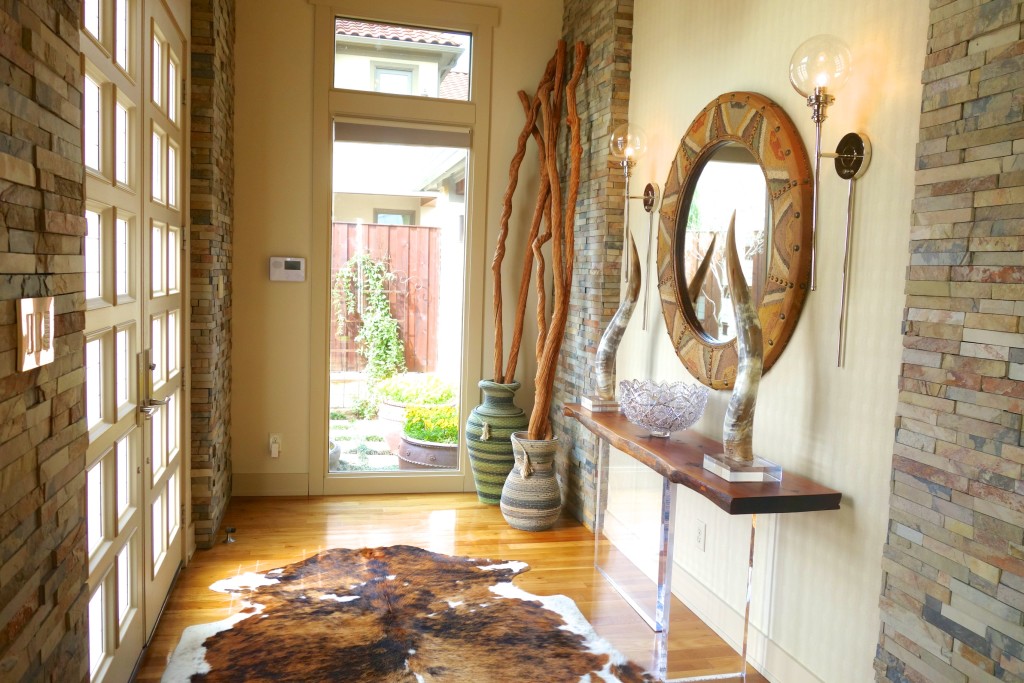 When guests walk in the front door, there is a personal story behind every piece of love that has been placed thoughtfully on display.  It's the first impression of what's to come.  The animal horns and aged wood is juxtaposed against the modern lucite and chrome sconces.  Yet the crystal cut bowl is a family heirloom reminding us that new is not always better.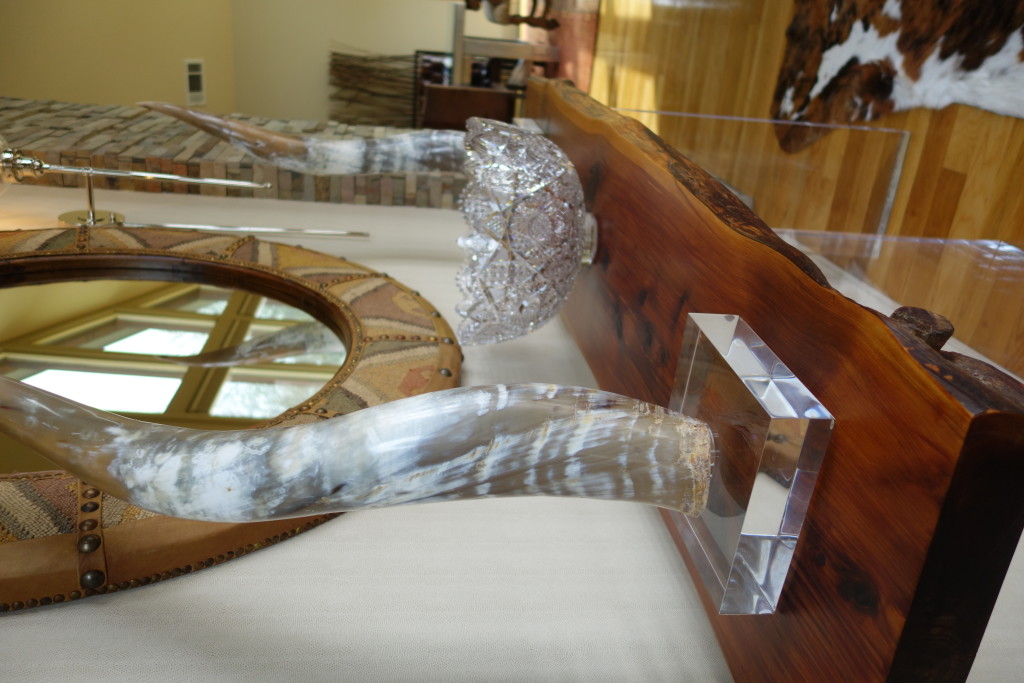 (can you believe I found these horns anchored on lucite bases AFTER my table was designed?  Wish I still had the antique store's info to credit.)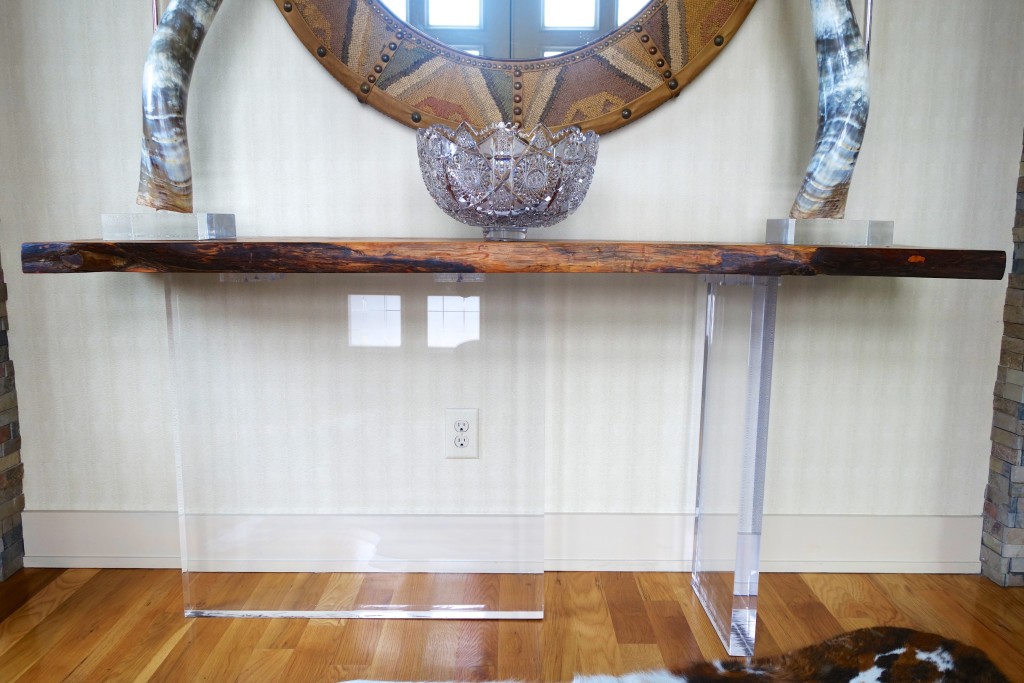 custom mesquite slab atop with lucite base by by Leslie Pritchard from  Again&Again (here and here and here are some more posts featuring some of her pieces in Chronicles of Swan)
Perusing her Instagram, I wasn't surprised she was still designing similar tables, structurally, using different materials.  However, it DID make me proud that my design taste was a source of inspiration.  Blush.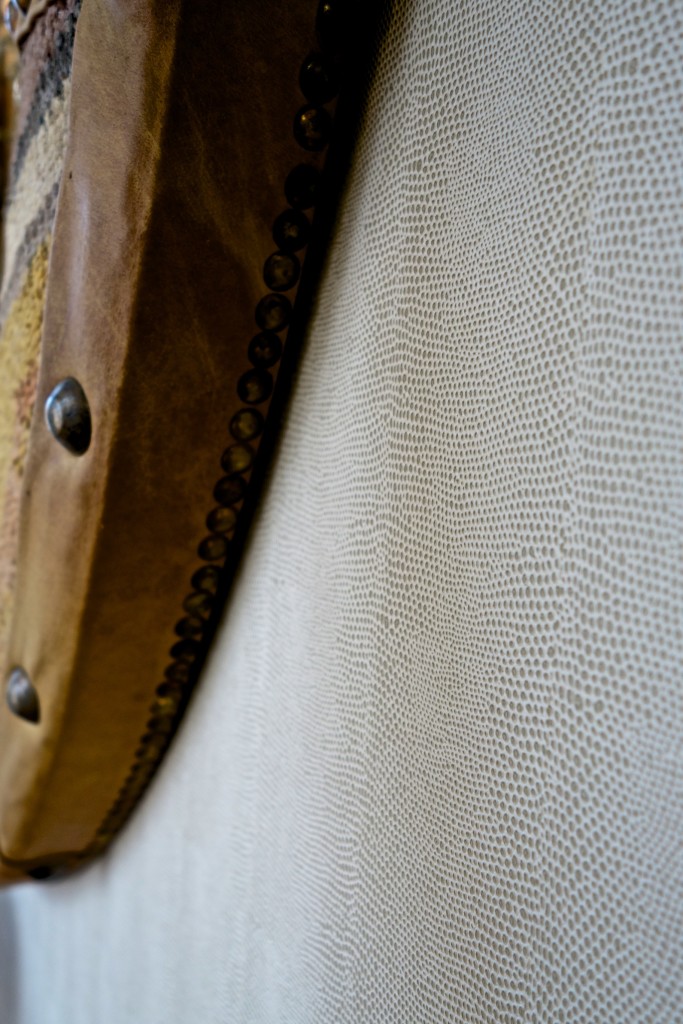 Keeping in sync with the original wall color, I covered it with this lizard print Innovations wallpaper.  Wanting to add a subtle texture allowed me to add interest yet not scream, "WELCOME YA'll!" and make them run the other way.  Plus, my husband didn't even notice, so he didn't veto the wild print like he would if it were red.
I moved the old lighting fixtures to my powder room and replaced them with these Regina Andrews sconces.
 "It's the little details that are vital.  Little things make BIG things happen."
John Wooden