If you have ever picked up a copy of People magazine after an award show, there is no doubt that you have gasped at a star snapped on the red carpet in one of Monique Lhuillier's designs.  Her use of feminine-friendly silhouettes with an uber glam interpretation of black-tie attire makes her the ultimate red carpet fashion designer.  With stars like Taylor Swift, Ginnifer Goodwin, Eva Longoria…(the list goes on and on)  wearing her gowns, she is no stranger to the spotlight.
WHO?  Monique has a fashion degree from FIDM in Los Angeles, and after struggling to find her own perfect wedding gown, she set out to create a line of Bridal wear that was the perfect fit for any modern nuptials (that's right, I'm talking bridal).  She designed her dress and had wedding guests wanting their own signature pieces.  I have the utmost respect for people that are compelled to take action and find solutions; there are a lot of people that complain, but her attitude was – "If they can't do it, I will."  I met her recently at Fashion Group International of Dallas' Night of Stars, and was shocked by her tiny frame: her imagination, boldness and talent reaches far above 5'something.
WHAT? Monique manages to gracefully produce modern and straightforward designs no matter how fussy an event may be.  You know when you spot a star in her wedding or red carpet fashion because they are always on the best-dressed list.  Her use of color and print is flattering and always appropriate, and her focus does not stray from the woman actually wearing the gown.  Take a look at her most recent Monique Lhuillier bridesmaid collection and you will see lightweight, gauzy fabrics draped over ultra girly silhouettes embellished with the gems that delicately catch the light.
It's basically the stuff of dreams, people. 
At one glance, her designs manage to evoke old Hollywood glamour and transform anyone into a quintessential silver screen star.  Check out this divine marvel made for the divine Kate Beckinsale: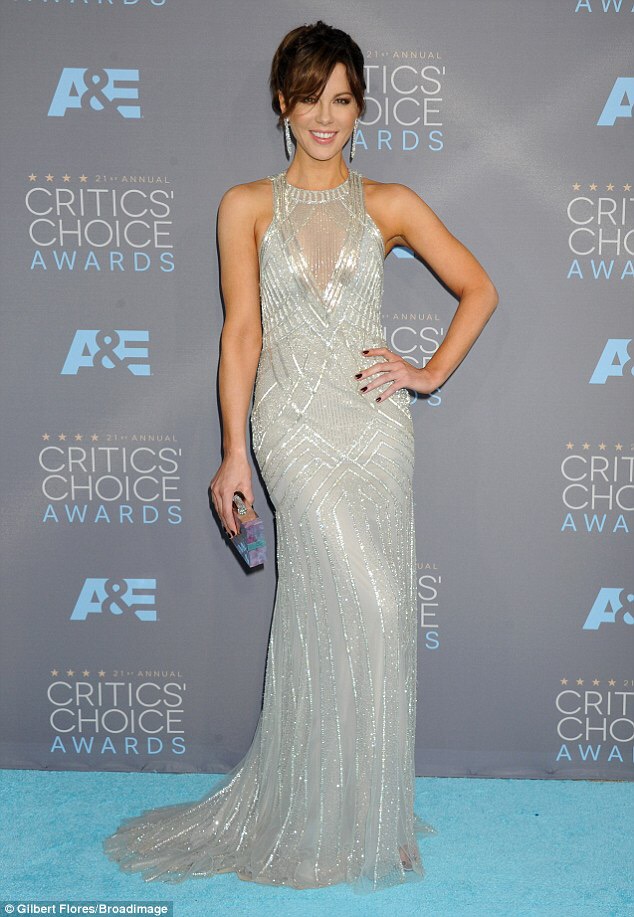 With incredible range, she's able to mix her aestetheic with a bold twist for modern women with completely different body types-you decide: Who wore it better, Julie Bowen or Nikki Minaj?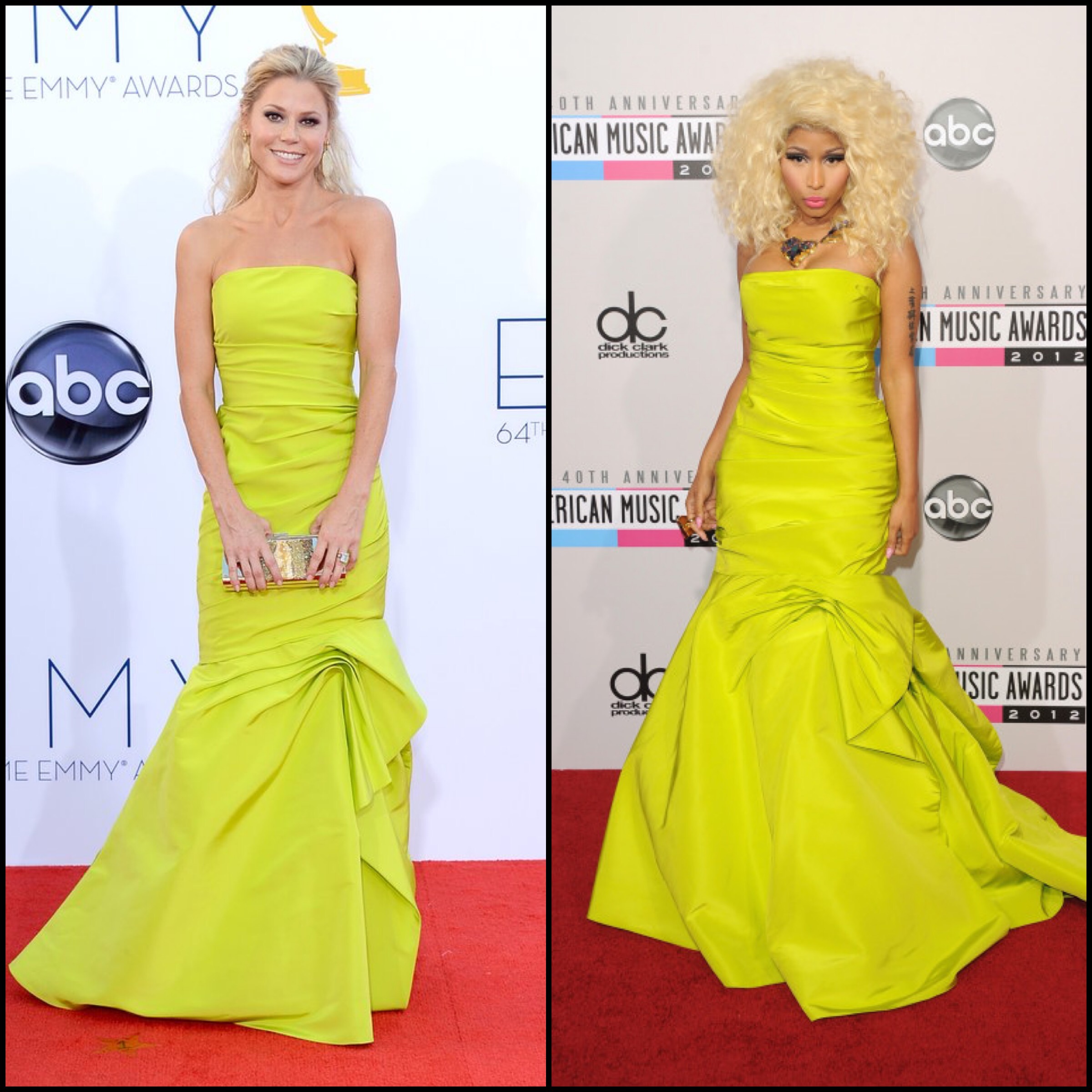 WHY? Monique Lhuillier seems to find inspiration in all things girly and considers her signature strength to be lace work.  She even considers the girls standing next to you on your big day and has designed an incredible line of Monique Lhuillier bridesmaid dresses.  From short to long, these classic bridesmaid gowns are not the type to make you cringe at your photos in 25 years.  Monique Lhuillier wedding dress prices can be an investment for sure, but her designs are so timeless that they will be a highlight of anyone's special day.  If you need to know what to wear to a wedding, she's also got you covered.
HOW?  Her most recent ready to wear collection is full of pastels and metallic, with some fierce 1920's influences. Straightforward glamour, and effortless class all wrapped up with a bit of whimsy is how I would describe Monique Lhuillier's voice as a designer.  She seems to transport you back in time to a moment when fashion was about opulence and showmanship, a quality too often lost in the monotony of day-to-day dressing. Needless to say her work is inspiring and so luxurious.  You can take a look at some of her newest runways, or browse some designs for purchase here.  Whether you're looking for a little mid week escape or need to feel inspired by beautiful things, Monique Lhuillier bridesmaid and other collections are a great place to start.
I hope you enjoyed hearing about one of my red carpet favorite designers and her wedding outfits; you can check out the gala I attended honoring her on my Instagram @hellowhitneyxo.  As always lovelies…