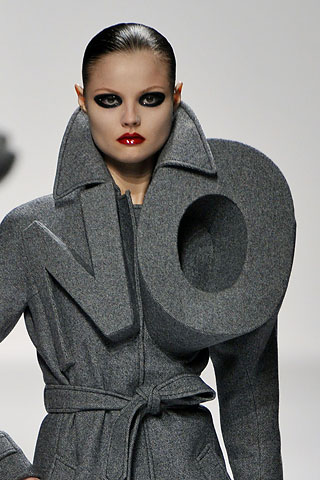 I consider myself pretty savvy on what to wear in most situations.  But, from time to time I have mishaps. That doesn't necessarily mean ending up on the "worst dress list". However, have you ever worn something fabulous at the wrong wrong time and place?  I have.  I'm going to share some personal mishaps in hopes it will help you avoid similar ruh-ros.
1. Consider the crowd.
(Emily Post link) etiquette on dress attire is so yesterday. Yawn.  I don't agree that white after Labor Day is a cardinal sin. However, following rules is respectful if meeting grandmothers with Southern debutante roots.
Hint: Look at the invite: is the hostess a college friend or an aunt from Atlanta?
2. Try it on the night before.
En route to a shower recently, I picked up a dress from my tailor whom I deem a magician. She has never once had to make an adjustment. Always fits like a glove. However, this dress fit like an Herve Leger dress and a bandage dress was not the look I was going for. Not to mention the slit appeared higher exposing more thigh than I remembered.  Yikes.  I was already late and didn't have a back-up.  I decided to hide behind the buffet of petit-fours and ended up looking like a mannequin.
3. Don't call the bride.
Sometimes I'm not sure what gets in to me.  I KNOW better than to contact the bride 2 days before her wedding.  Especially one I don't know very well.  But, my logic wasn't present that day, and after getting her voicemail, (thank God), I reached out via email asking her what "semi-formal" meant.  It didn't say cocktail.  It didn't say formal.  It was a quandary.  And, to my defense, I didn't want to seem completely ignorant to my husband's work buddies' wives, so why not look ignorant to the bride?  (she happened to also work with my husband, so it was a lose-lose situation).  Being the procrastinator I am, the day of the wedding I went to a local boutique that is filled with unique finds.  Of course, these 20-somethings picked out a sparkly dress and made me feel, well 10 years younger.  The problem is, I looked a little out of place with a sparkly mini that stuck out like a sore thumb.  A cute thumb, but nonetheless.  (I will be wearing it the next cocktail party.)
4. Do look in the mirror before you leave.
Seems obvious, right? I learned there hard way.  Looking in your compact mirror for lipstick on your teeth doesn't cut it.  Here are a couple embarrassing things that i've experienced first hand:
Deodorant residue:  Inevitable, it's always on a dark colored dress smeared across the front.  And impossible to remove.  Excusing myself to the restroom only left a water stain in a very wrong place.  And powder rooms don't come equipped with hand dryers. But if a laundry room is near by, dart in and grab a dryer sheet.  That does the trick.
Tags:  The price tag is usually not the culprit unless you have a habit of buying and returning. (don't admit that)  But, more than once I've had a sweet stranger come behind me and tuck the neck tag in.  It's usually the same martyr that tells you about that spinach in your teeth.  And let me add:  make sure you peeled off the sales price stuck to your shoe sole.  No-one needs to see the 30% off sticker from Macy's red tag sale.
Eye hooks:  you know, the clasp at the top of your back zipper.  It's there for a reason.
Animal hair:  Always, ALWAYS, keep a sticky roll brush in your car.  You don't want to show up looking like a cat lady.  It's a nightmare when people start sneezing close by.
Velcro Rollers:  perhaps the most embarrassing moment was when I had a huge purple velcro roller stuck to the back of my sweater.  At least I was in Target.  Not a single soul came to my rescue.  But I heard a lot of giggling from people behind me.
Do you have any tips of DO's or DON'T's on appropriate dressing?  Humorous stories welcome. 🙂