Runways can be intimidating, and it's easy to get lost in the overwhelming amount of current style trends for fall circulating in magazines. That's why I created a fashion finder guide of the most wearable trends from this year's Spring/ Summer 2017 runways. Don't be afraid to take inspo and run with it. Hit the mall with added excitement or just rifle through your already amazing closet to revamp and reenergize your personal collection! There are so many amazing little ways to incorporate these fall trends no matter what your budget or fashion sense may be. If you end up styling yourself in one of these fab ways be sure to upload a pic to social media and use the hashtag #HelloWhitneyTrends for a chance to be featured on the blog!
Mumu Madness
That's right, I said mumu. Women of the world rejoice because the figure flattering shape that works on any body type is back! From beachwear to black tie, a mumu can go a long way in your wardrobe and will definitely be your fashion go-to for this spring and summer. This dreamy silhouette fashion statement was predominant on many of the spring runways including Tory Burch and Roberto Cavalli. These colorful and gauzy fabrics are straight out of a 70s wardrobe dream. If you're not looking to break the bank and want trends for fall for less, you should check out the trendy (and equally comfy…seriously their fabrics are like pajamas) company Show Me Your Mumu. What is the best thing about rocking a Mumu this year? It's a one-piece outfit, and perfect for those days when you "just can't even".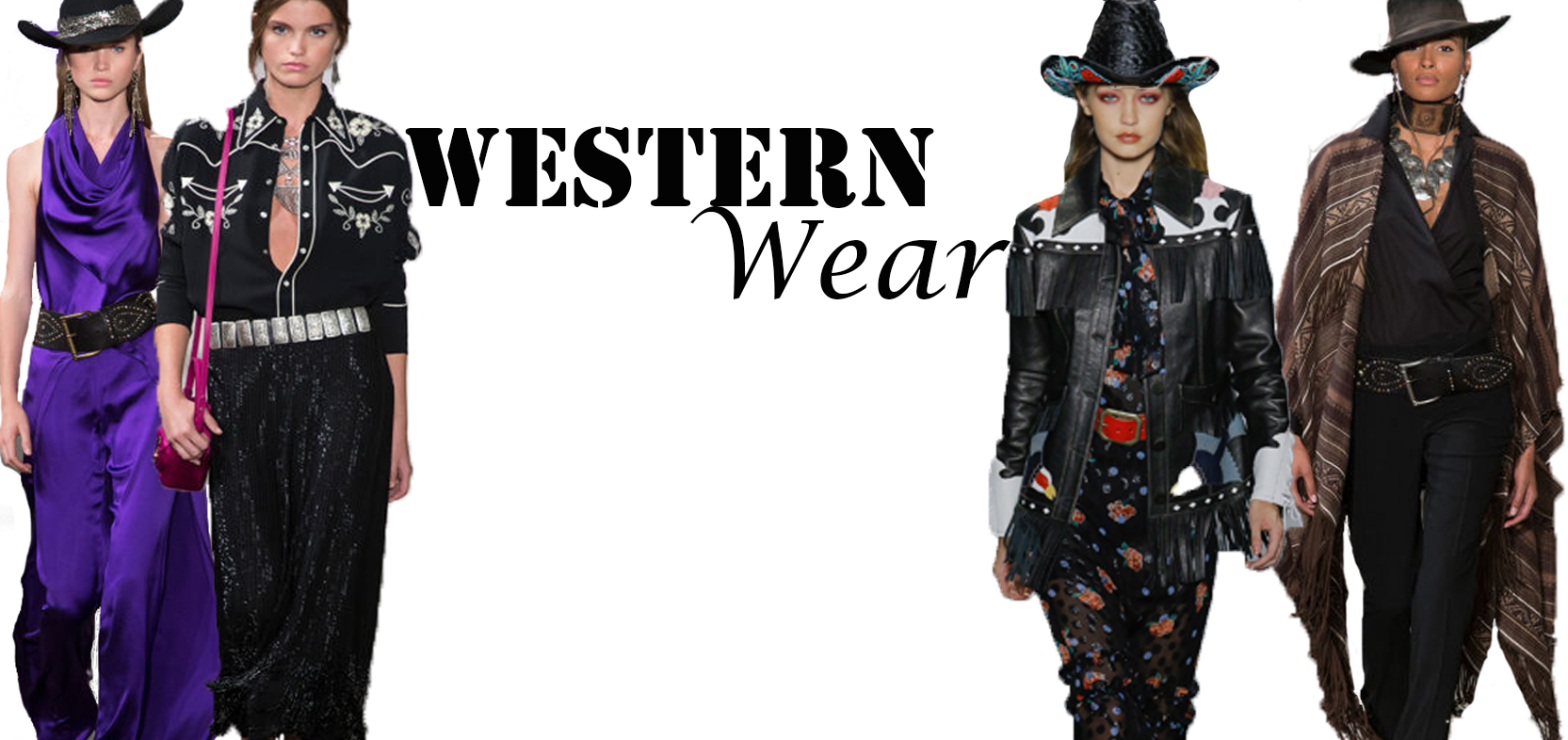 Western Fashion
Country ladies have been rocking this trend for years, but it's about to make a current style comeback across the nation. Time to dust off those cowboy boots from the back of your closet and search for double buckle belts that everyone rocked in the 90's…go ahead and put on some Shania Twain if you're feeling extra committed.  When a designer like Ralph Lauren talks, the industry listens, and his line is sure to have a huge influence on the type of clothes you will see in stores this spring. What is the greatest part about this trend? You probably already have a multitude of pieces in your closet that fit the theme. Just throw on a pair of vintage Levis, a simple and sexy white button down, and some seriously chunky turquoise jewelry! If you're feeling a little brave, grab a cowboy hat to accessorize cutoff shorts and a burnout tee. Another easy way to add some western to your trends for fall is with a bolero necklace. Free People has some amazing and versatile options!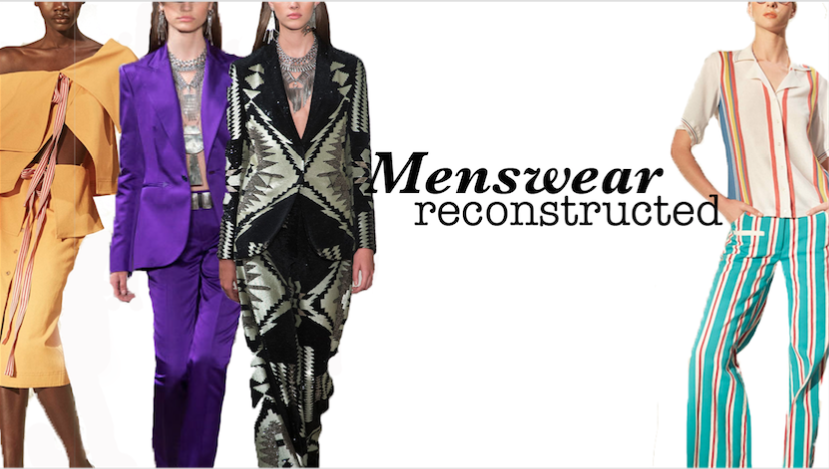 Menswear Reconstructed
Anything they can do we can do better, right? Right. Don't be fooled, this trend isn't your usual boyfriend jean or pantsuit 'fit. It's all about turning up the volume on the shape and texture of classic pieces to make a huge impact. Think a metallic suit jacket or a pair of Rosie Assoulin's striped wide leg pants. Whatever way you decide to take these reconstructed classics, they are guaranteed to make your workday or date night a little jazzier. Sleek, sexy and powerful; reconstructed menswear is not a trend to miss out on!
The designers might have intended for their pieces to influence your spring and summer wardrobe, but all the trends featured above translate beautifully into trends for fall as well. These may seem like some crazy fashion trends, but they are sustainable and very much in en vogue right now. Being ahead of the game means more selection, lower prices, and overall an amped up fashion rep. Whenever you feel lost or need guidance on how to keep up with fashion trends, we are always here for you! Hopefully this fashion finder guide and #HelloWhitneyTrends give you some direction when you decide you need some retail therapy. Don't forget to check out @Hellowhitneyxo on Instagram and tag us in your on trend outfits! Can't wait to see them!