1. Morning Obsessions: Coffee, duh.
It's #NationalCoffeeDay which means that some of your local coffee shops will not take your money on this one lucky day.  If you want a caffeine jolt for free, Dunkin' Donuts, Krispy Kreme, McDonald's and many more are giving away free coffee drinks (click here for full list). Shame on Starbucks for not observing the national holiday b/c they aren't offering any free coffee.  I won't be completely boycotting Starbucks, but will be taking a knee when ordering at the counter. #PeacefulProtest
Celebrate #NationalCoffeeDay, 9/29, with a FREE Medium hot coffee when you purchase a Medium or Larger hot coffee! 💕☕️ pic.twitter.com/uEhAeKjCl0

— Dunkin' Donuts (@DunkinDonuts) September 26, 2017
I just recently started drinking again b/c I felt the peer pressure of productive people under the influence of java. I *thought* I was making a healthy decision by cutting out caffeine almost a year ago; apparently, I'm wrong because…
I'm still trying to wrap my head around the fact that heart palpitations lead to a longer lifespan. I'm not sure if I can ramp up to 4 coffees anytime soon, but I'm feeling fine with my daily Venti skinny Cinnamon Dulce latte, extra shot, Kids temp. (130 degrees is the perfect temp to immediately enjoy and finish within 2 minutes of ordering.) Desperate times call for desperate measures.  AWAKE. NOW!!  *Come to think of it, that actually is 3 shots, so I can sneak a 4th by day's end for longevity's sake.  
2. Morning Obsessions: Fitbit 
Now it's time to balance my erratic heart rate with a wireless activity tracker. I'm obsessed with my new gadget, and I can't function without it.  Sure it measures your heart rate, caloric burn, and steps taken but the life-changing feature has been the sleep analysis.  Being a night owl, my brain isn't wired to turn off at a normal hour.  Then again, it's not wired to wake up at a normal hour – hence, coffee.  I also didn't realize that "7 hours of sleep" doesn't translate to "7 hours of REAL sleep".  I won't bore you with too much science, but the Fitbit analysis gives detailed information on time/quality spent in each sleep stage: Awake, REM, Light, and Deep.  On average, you spend 15% in the Awake, 15% REM (dreaming), 50% Light Sleep, and 20% Deep.  These 10 Tips for Better Sleep are essential to be wide awake in morning (even before coffee.)
I had to somehow start gaining an hour more of sleep, so lights out had to be much earlier than normal. Think of it as a diet but instead of jumping on the scale every morning, you open the app and see how you score.  There's a lot of time sucks that we kid ourselves into believing are productive, but the Fitbit device and app have been a huge value-add in my healthy lifestyle.
3. Morning Obsessions: Bone Broth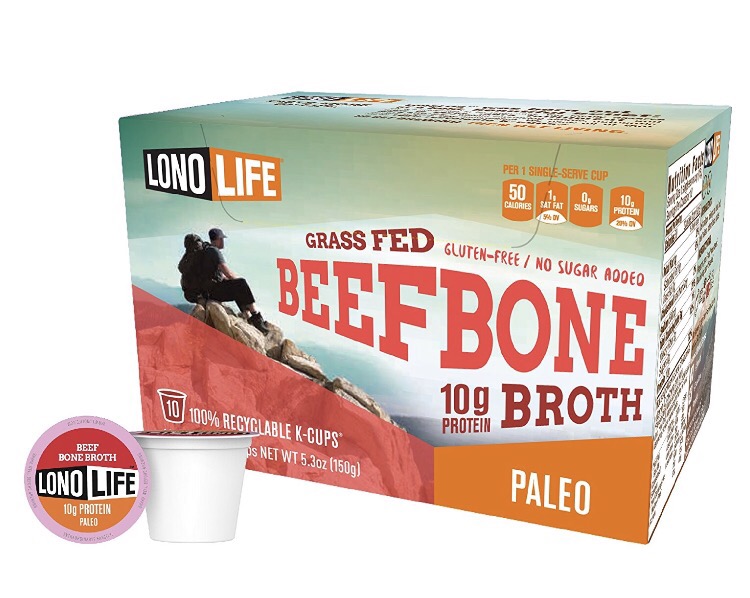 As I ventured back down Whole Food's coffee aisle, I couldn't help but notice the K-cups of bone broth. I've been wanting to try the latest skin miracle drink, but the thought of simmering bones in my crockpot is a deterrent.  However, these k-cups I can drop in the Keurig and I swear they taste pretty good. Pretty much like dropping a beef bouillon into a bowl of hot water = beef broth. (Not gag status like other collagen drinks I've tried). I alternate between this in morning and my hydrolyzed collagen powder at night. More on that later when discussing night routine.
**
What are your favorite morning obsessions?  Let me know in the comments below!  And, of course, Happy National Coffee Day!