Tragically, we lost a musical icon this week.  Some of my best memories are tied to his music blaring and dancing like a mad woman – at weddings, sorority parties, after parties, before parties.  He was everywhere.  The more 20/20's and Dateline's that air his life story, i find more and more anomalies to the persona I always pegged him to be:  Yes, he personified a technicolor life, but he was quiet, reserved, and introspective.  Making a list of my favorite songs i noticed a trend:
Raspberry Beret
Purple Rain
Little Red Corvette 
And my all time fav: U Got the Look:
'Color you peach and black
Color me takin' aback
Crucial, I think I want ya'
He obviously had a fascination with color, which makes the rainbow image above Paisley Park the day he died all the more symbolic.
I had recently thought of incorporating more black into my wardrobe because my closet looks more Rainbow Bright than Kim Kardashian.  But, suffering from depression in my earlier years, it dawned on me that I needed color in fashion.  Color not only brightened me physically, it lifted my mood, energy and spirits so that I could fake it 'til i make it.  Simply by putting on my favorite turquoise top or bright red lipstick will instantly make me feel better. (but not together).  There's a reason that scientists weren't satisfied with black/white TV.
Pondering on the life of Prince got me thinking about color in fashion and how it has the power to change emotions and moods.  I mean, we learned that concept at an early age when the hokey ring was invented to tell us how we were feeling.  Mine never registered anything but a murky gray, but they had it backward.  The color doesn't pick us, WE pick the color we want to reflect our mood.  Or better yet, the mood we WANT to be in.  Lookee here: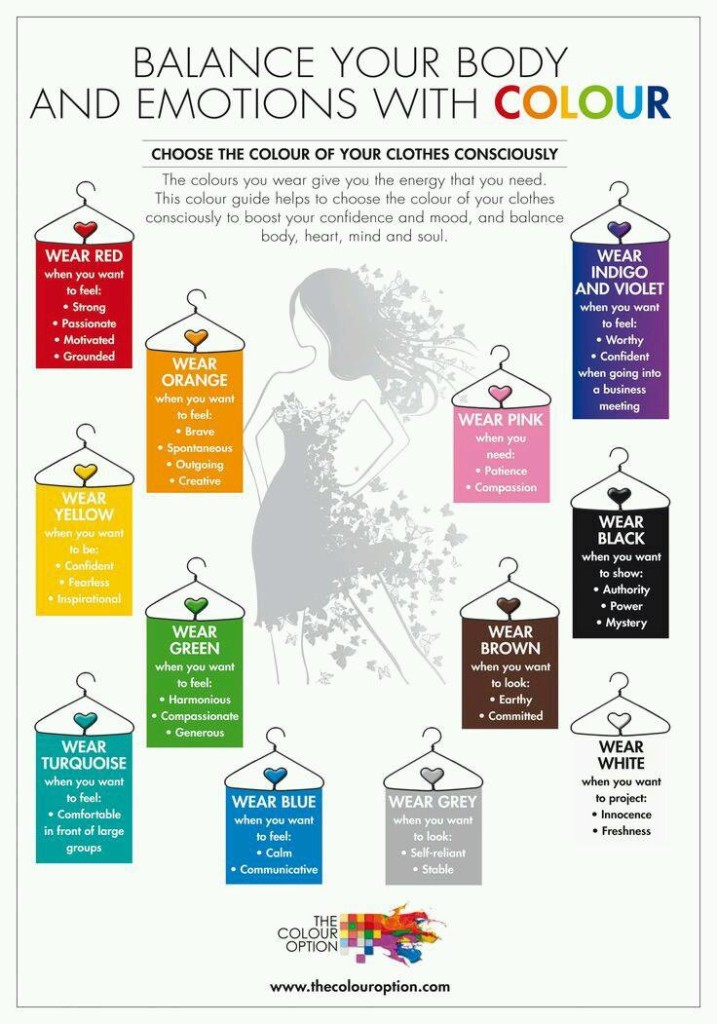 A lightbulb (yellow to be exact) went off to pair my fashion/style outfit posts inspired with meaning and purpose.  I never wanted this to be a mere fashion blog with pretty pictures minus substance; but fashion is a big love in my life, so I'd be cheating myself not to share that with you.  It just seemed – empty – in and of itself, alone.  So, thank you Prince for helping me develop my fashion integrity.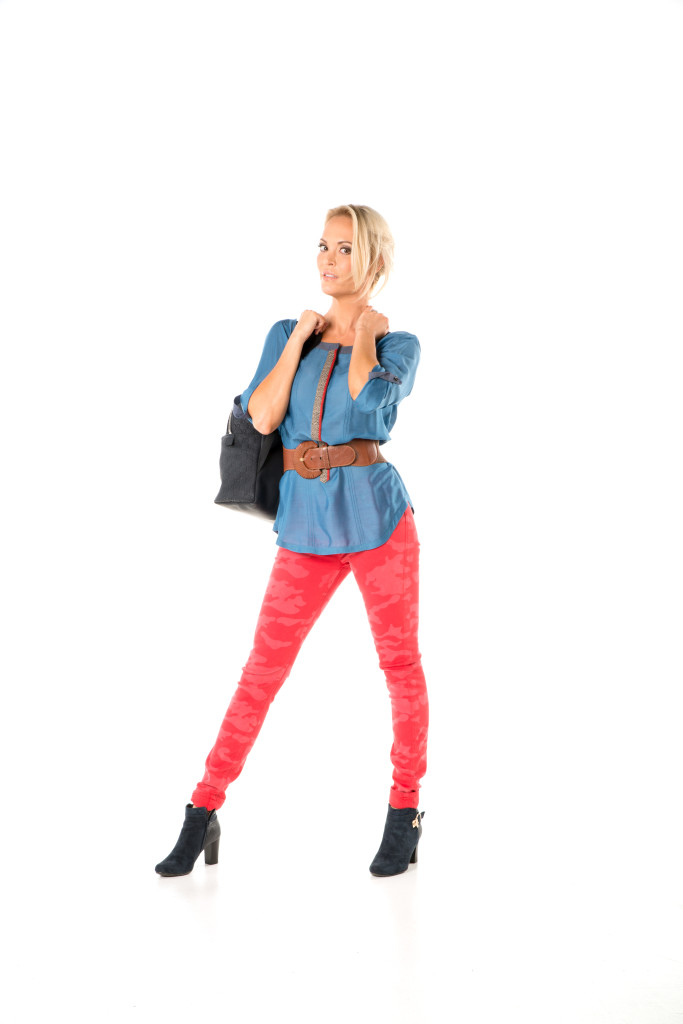 Blue = feeling CALM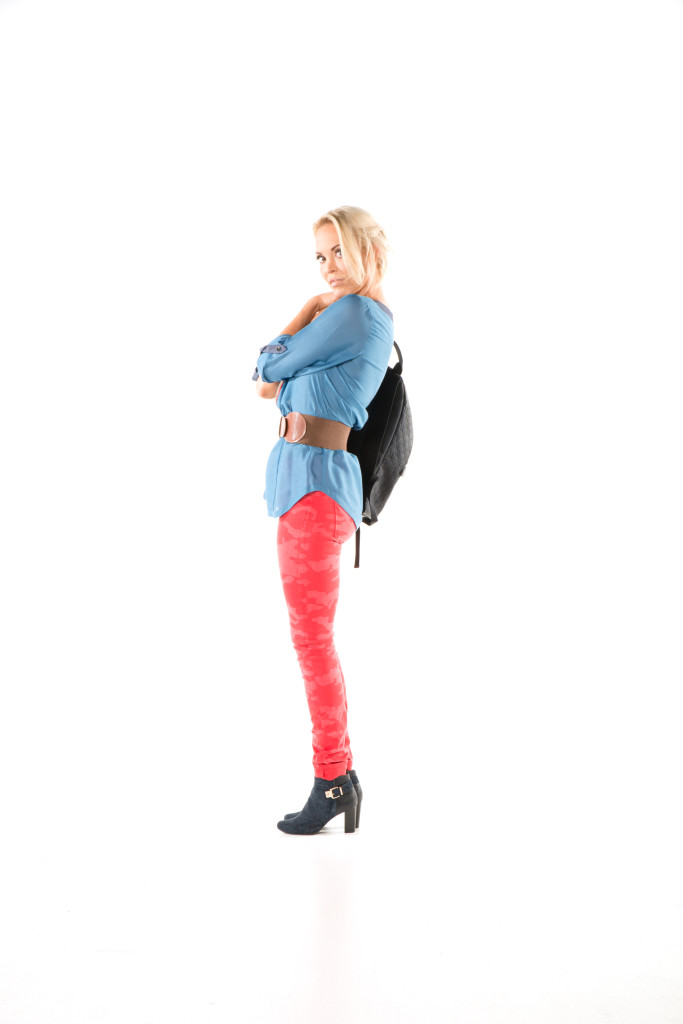 Red = feeling STRONG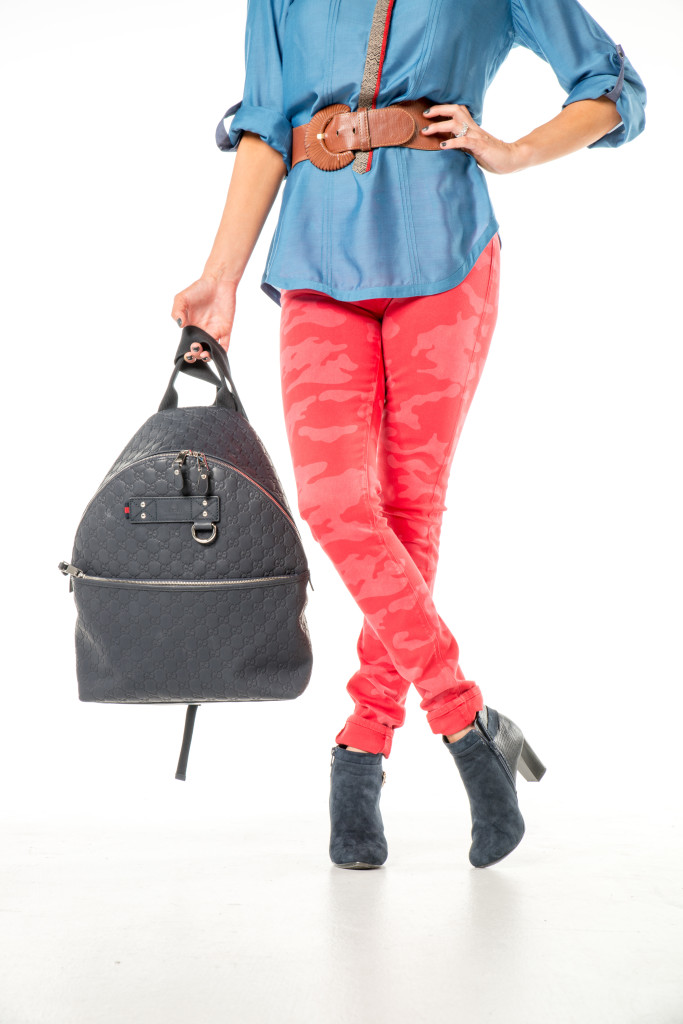 Hudson red camo jeans, Sachin & Babi blue silk top, Alfani navy suede boots, Gucci backpack
Would love to hear about your favorite outfit choices – I dare you to post them via Insta and tag #HWOOTD (HelloWhitneyOutfitOftheDay) #ColorYourMood