This Sunday, Super Bowl LI is coming to Texas, Y'all!  As a TX girl through and through as I explain on my You Tube channel. (click link! but then come back to see how you can win, duh.)  There is nothing more exciting than a whole bunch of people coming to my beloved home and enjoying it!  Obviously, I wish I'd be watching the Cowboys take home the trophy this year, but I am putting that aside and getting ready to celebrate.  I feel like the Super Bowl is such a good excuse to have some good, old-fashioned, American fun ( *cough cough – and 'day drink' ).  So, I put together some of the things I will be trying this weekend from cute Super Bowl outfits, Super Bowl cocktails, appetizers, and game day food ideas.  Don't worry, whether you're a Patriots or Falcons fan, (I'm not a Tom Brady fan, just sayin'), I've given you an array of options to root for either team.  Even if football is not your thing, and your man insists on watching it, you can look forward to performances from Lady Gaga and Luke Bryan.  However, who can beat Prince in Super Bowl XLI (2007)?  I hope these food, drink, and outfit ideas get you as excited as I am.  See ya'll in Texas on Sunday!
Cocktails:
Be creative and make signature cocktail drinks according to your team: Atlanta fans can mix up some southern inspired peachy cocktails for a sweet kick; Patriots can sip on some red, white and blue drinks to get the day going!  Like my aforementioned comment about Brady,  I'll be stocking up on peaches.  Click on the links below to get inspired on craft cocktails.  *Tip: overtime your team makes a first down, take a drink. It will make winning a whole lot sweeter.  On the other hand, if you're losing, perhaps you need to reverse the play and take a swallow on every turnover.  Losing isn't fun.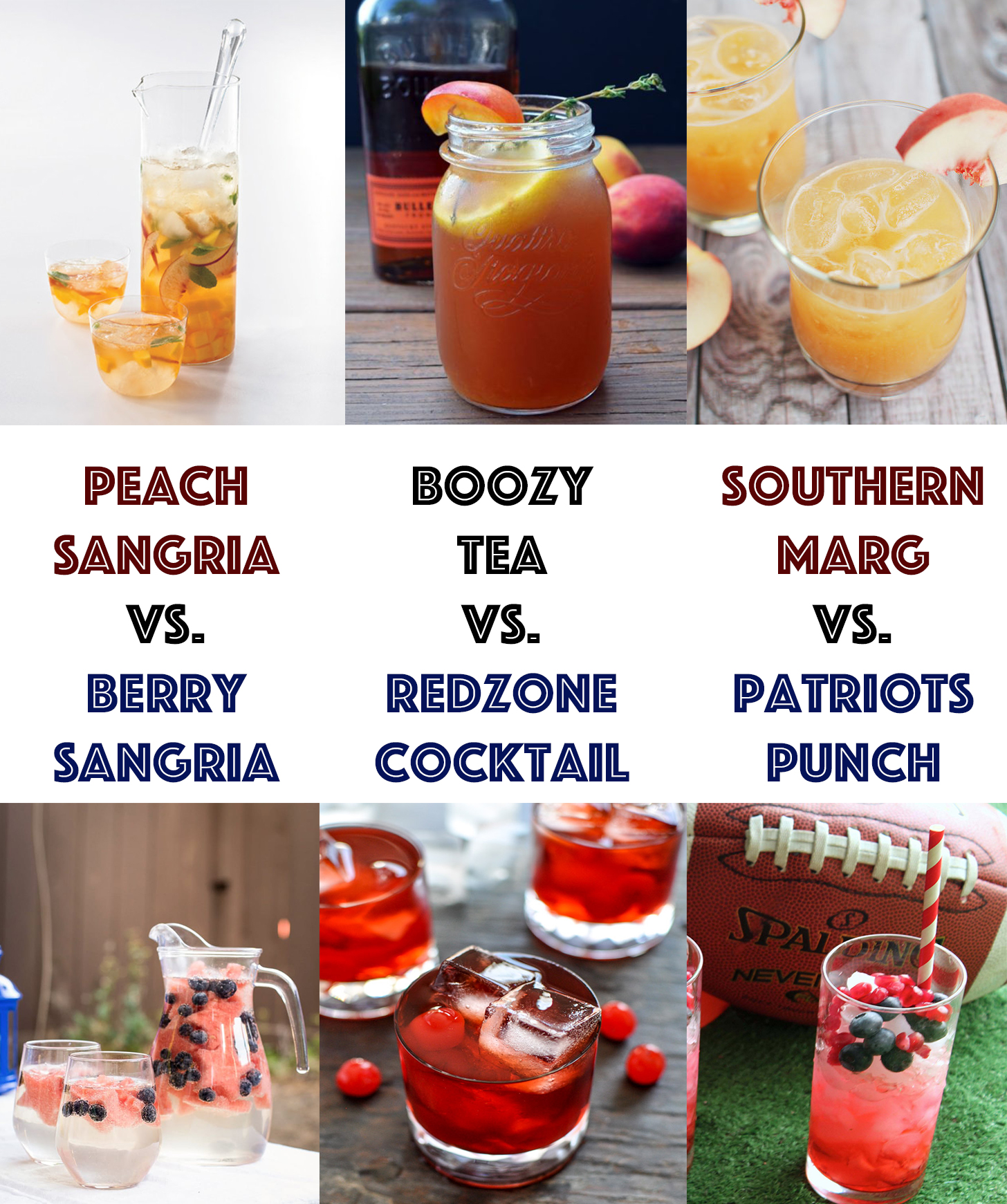 Peach Sangria // Boozy Tea // Southern Marg
Berry Sangria // Redzone Cocktail // Patriots Punch
Outfits: CONTEST – WIN ONE OF THESE…brands are REVOLVE, SUPEREGO, RAYBAN, FREEPEOPLE, MONROW, and more! click on Insta link here for instructions. 
The thing about dressing for football games is that you don't want to feel like you tried to hard, and often times you also want to be comfortable. Can we please say NO to typical game day outfits that are contrived team costumes?  You know what I'm talking about…need i say more?   Here's a few ideas that work well to keep you looking stylish AND comfortable.  This isn't a day to dress like ladies who lunch.  I love the easy-breezy vibe of this looks, and it's Texas, so we know the temp is going to be warm.  I take that back – weather is so unpredictable here in TX.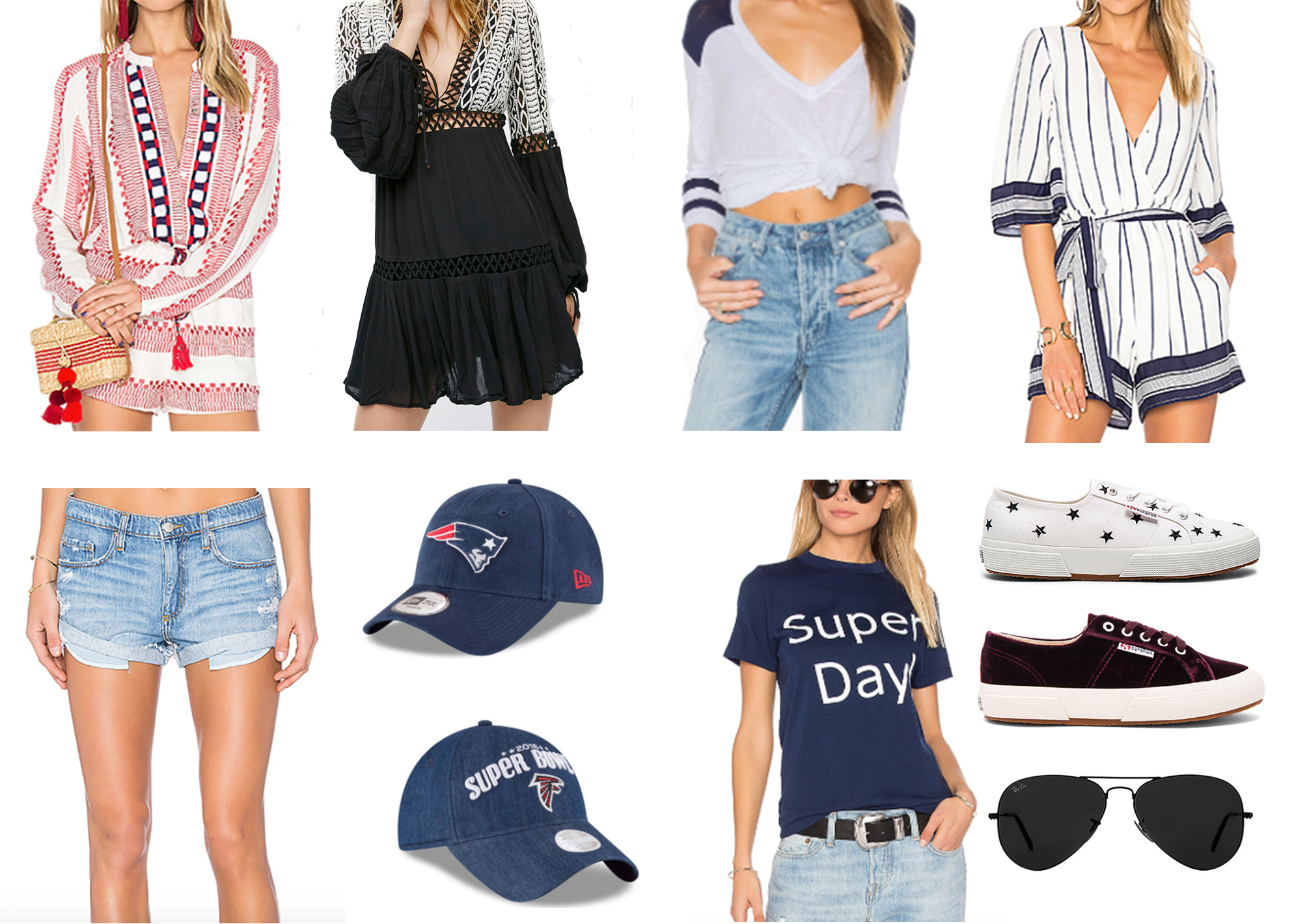 Patriotic Romper // Falcons Dress // Football Tee // Striped Romper
Essential Jean Shorts // Pats Cap // Falcons Cap // Super Tee
Star Sneaks // Velvet Sneaks // Ray Bans
Recipes: 
I. Love. Football. Food.  How could you not?  Game day recipes should NOT be the healthy, and it's the Super Bowl – so we can let it slide.  Sliders actually would be a great option….pigs in a blanket, black bean salsa, fully loaded nachos, and ROTEL dip (you're breaking tradition if that's not in your crockpot) are sure to please your guest and tummies.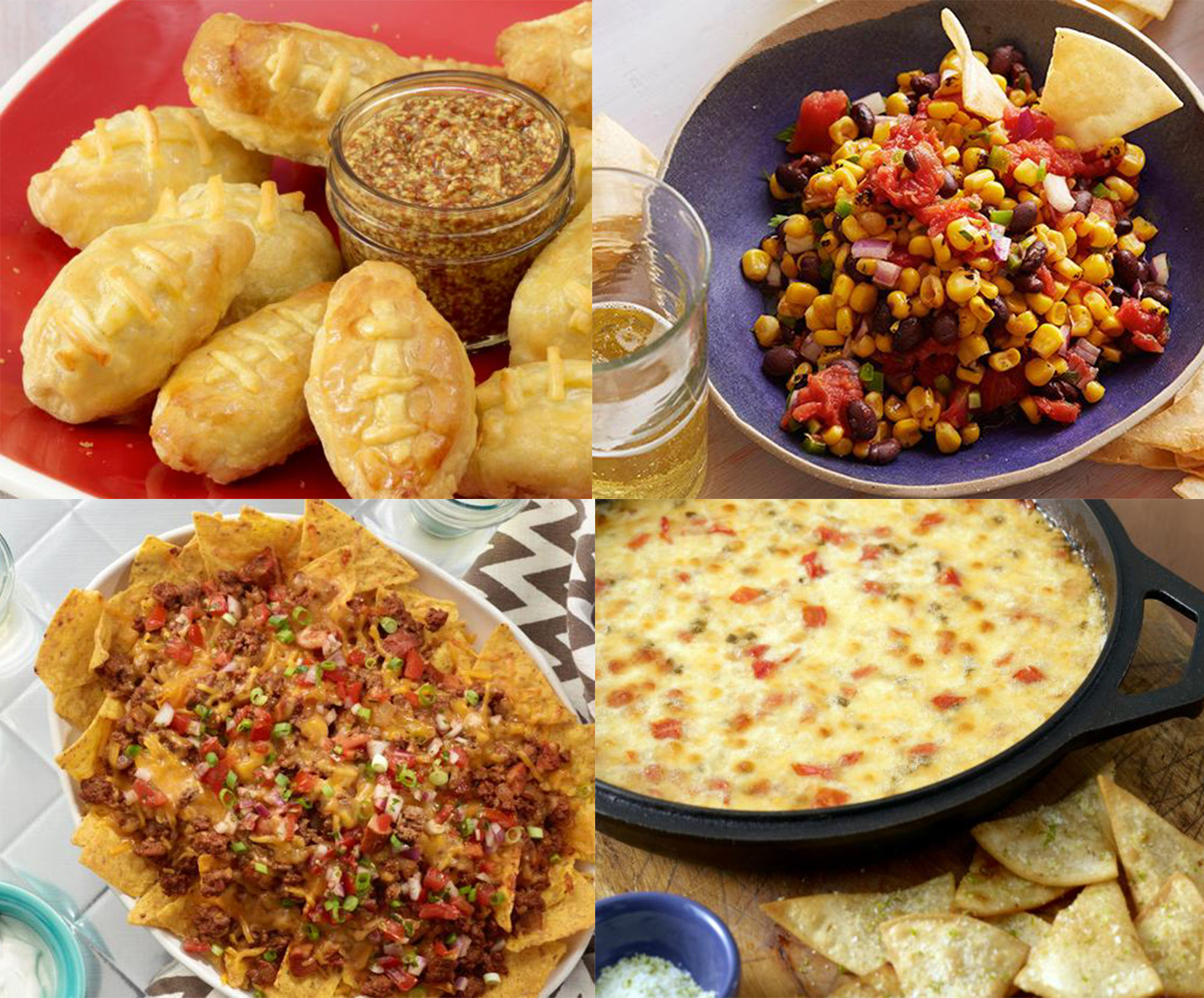 Football Pigs // Black Bean Salsa
Loaded Nachos // Jalapeno Queso
I hope these suggestions get you all ready for the best weekend of the year, and I can't wait to see what you guys wear, eat and drink!
CONTEST ALERT: Want one of my clothing choices pictured above? 
Post your Super Bowl cocktails, food, or outfit with hashtag #SuperBowlSwag #HelloWhitney
Follow and tag me @helloWhitneyXO
  If you have any ideas for football party decorations OR want to suggest some party items, comment below!  I hope you all have a victorious weekend, and as always…