Dallas is stepping up and making our city more dog-friendly because let's face it: man's best friend is taking America by storm.  When you hear the phrase "four-legged friend", most of us conjure an image of a beloved dog.  This friend, despite all of our faults and shortcomings, loves us unconditionally.
My babies are my everything; meet Dixie, Sally and Bob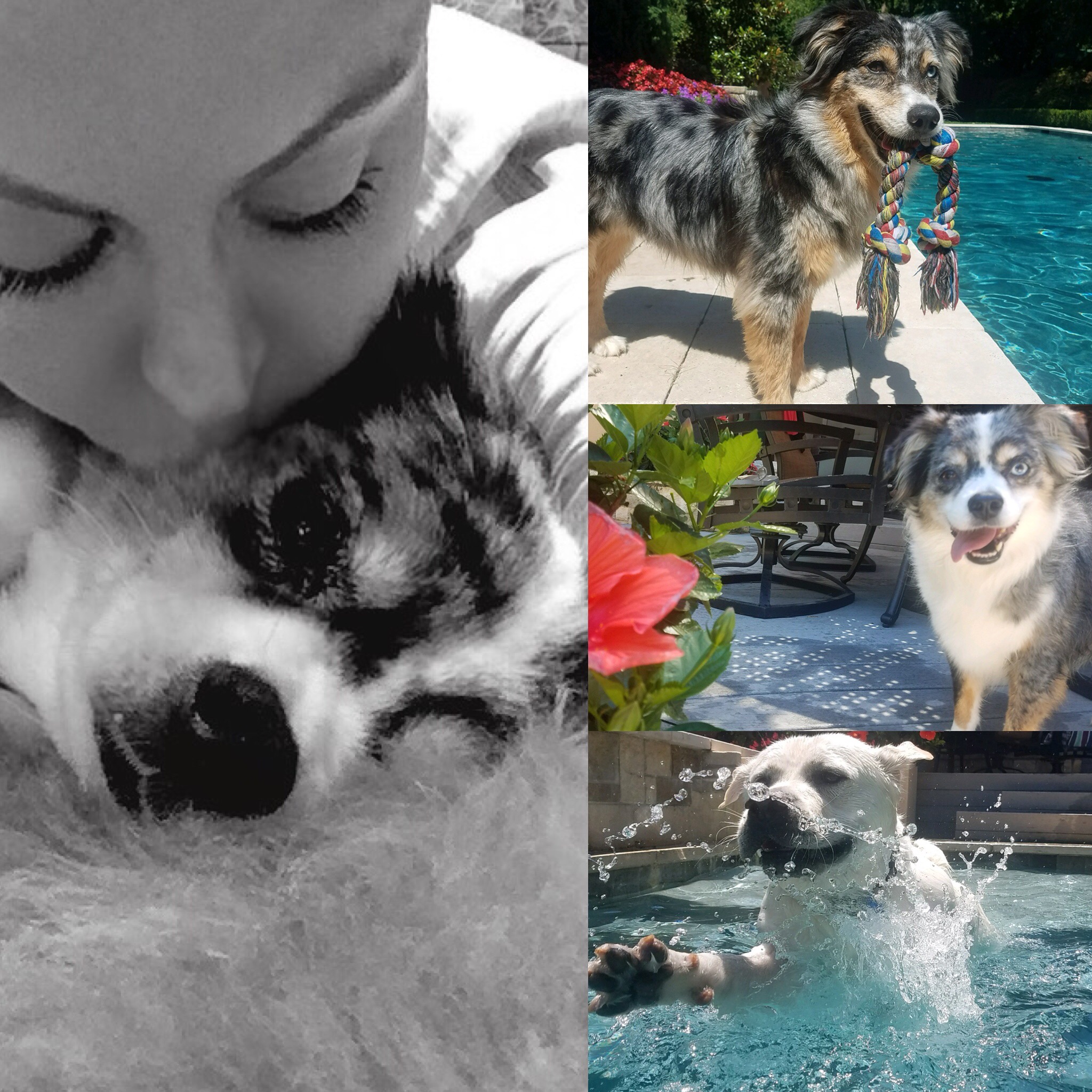 My Favorite Dog-Friendly Places in Dallas:
SUNDAY, DECEMBER 3
11AM-2PM
PICTURES WITH SANTA PAWS
Located in the heart of the city, the first of our dog-friendly places in Dallas has an impressive 200-seat beer garden style patio with a menu boasting gourmet hamburgers, artisan dogs, local craft beers and handspun shakes.
The best part? ONE ACRE  of open lawn spaces with separate areas for large and small breed dogs to exercise.
Trophy Club may be a little out of the way for you, but Zoom Room is worth the drive! they have:
training classes in dog agility, obedience, and tricks.
workshops for SHY DOGS (my little introvert, Dixie, loves them)
a climate-controlled indoor dog park
private parties for your pooch
Bonus: What sets this facility apart from the rest is the focus is fun and not competition. Their classes are level-based, which means you do not have attended a class on the same day or same time week after week. You can come as much or as little as you like.
3. THREE DOG BAKERY (Alliance, Fort Worth, South Lake and Plano)
This bakery designed just for dogs offers treats, cakes, and cookies all with your dog in mind. Using only premium, natural and wholesome ingredients this bakery offers nutritious and delicious treats for your pooch.  Three Dog Bakery was founded on one mission:
to fresh-bake, from scratch, the world's best dog treats and give pet parents everywhere yummy, premium, natural dog food they can feel good about sharing with their furry family members.
Bonus: Not only do they offer treats that certainly meet their standard of excellence and deliciousness, they also offer dog-friendly events with a kind and caring staff that truly love dogs.
This isn't just another restaurant that has a dog-friendly patio – it offers a scratch kitchen menu for both you and your pooch.  All of their farm fresh ingredients are sliced, diced, chopped, seasoned and cooked in-house. The grand rustic décor makes you feel like you stepped into a lodge right after a day of hiking in the snow in the Rockies of Colorado.
Bonus: They really cater to you and your pooch. Each pup is met with a complimentary bowl of iced water and they have their own specialty dog menu. This is a trendy hangout that feels like a comfortable space to relax in for hours.
5. MCKINNEY AVENUE TROLLEY  in Dallas (betcha didn't know about this!)
This free Dallas attraction offers 5 beautifully-restored trolley cars that will take visitors down the infamous McKinney Avenue 4-mile track in Uptown.
Bonus: The M-line is now air-conditioned/heated and operates 365 days a year.
Celebrate National Mutt Day and share your favorite dog-friendly places in Dallas on Instagram / Twitter / Facebook with both hashtags #NationalMuttDay and #HelloWhitney to be featured on my social media!