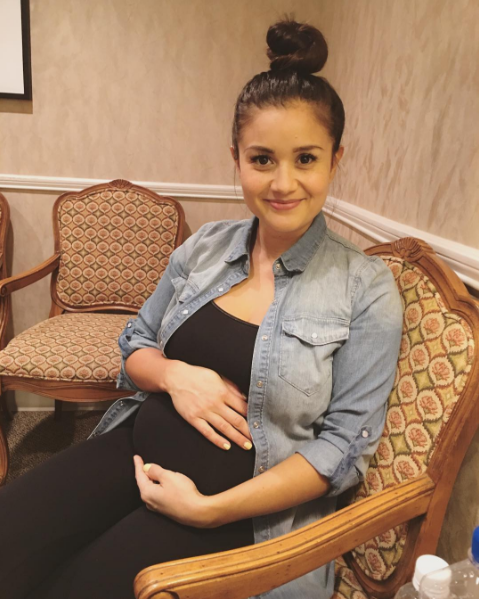 At 8 1/2 months pregnant and a multitude of events (from date nights to red carpets) to attend throughout the pregnancy, I have gone through a lot of learning when it comes to "maternity clothes".
I've had some misses and some hits so I'll try to explain how to minimize the misses in your efforts. Carrying a child is hard enough, let's try to make this part easy.
DO – Dress for your body type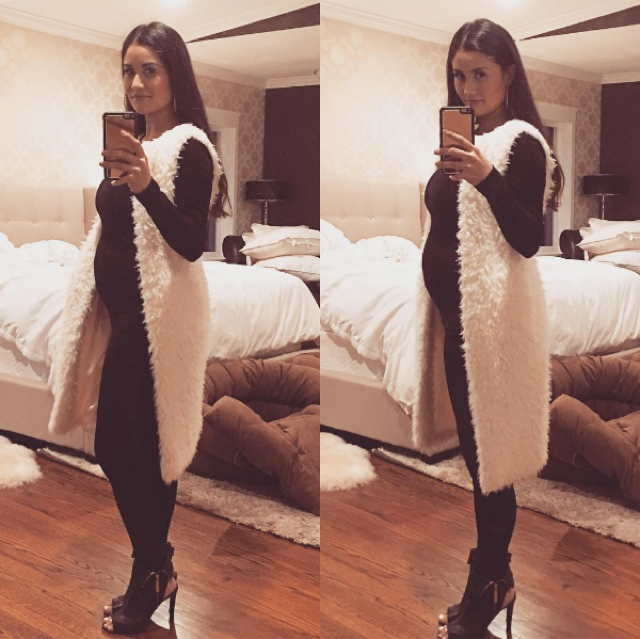 This is always a rule when choosing clothes—pregnant or not. You have to dress for your body type to show off YOUR assets and flatter YOUR figure. If you're boy-shaped, things that are meant for the curvy girls won't do you justice. Apple shapes and pear shapes have to know the go-to pieces that make them look their best. Let's celebrate what we naturally are! How silly would it be for me to raid the closet of a tall skinny runway model?! I'm a top heavy 5'2" and I'll dress like it.
DO – Find a muse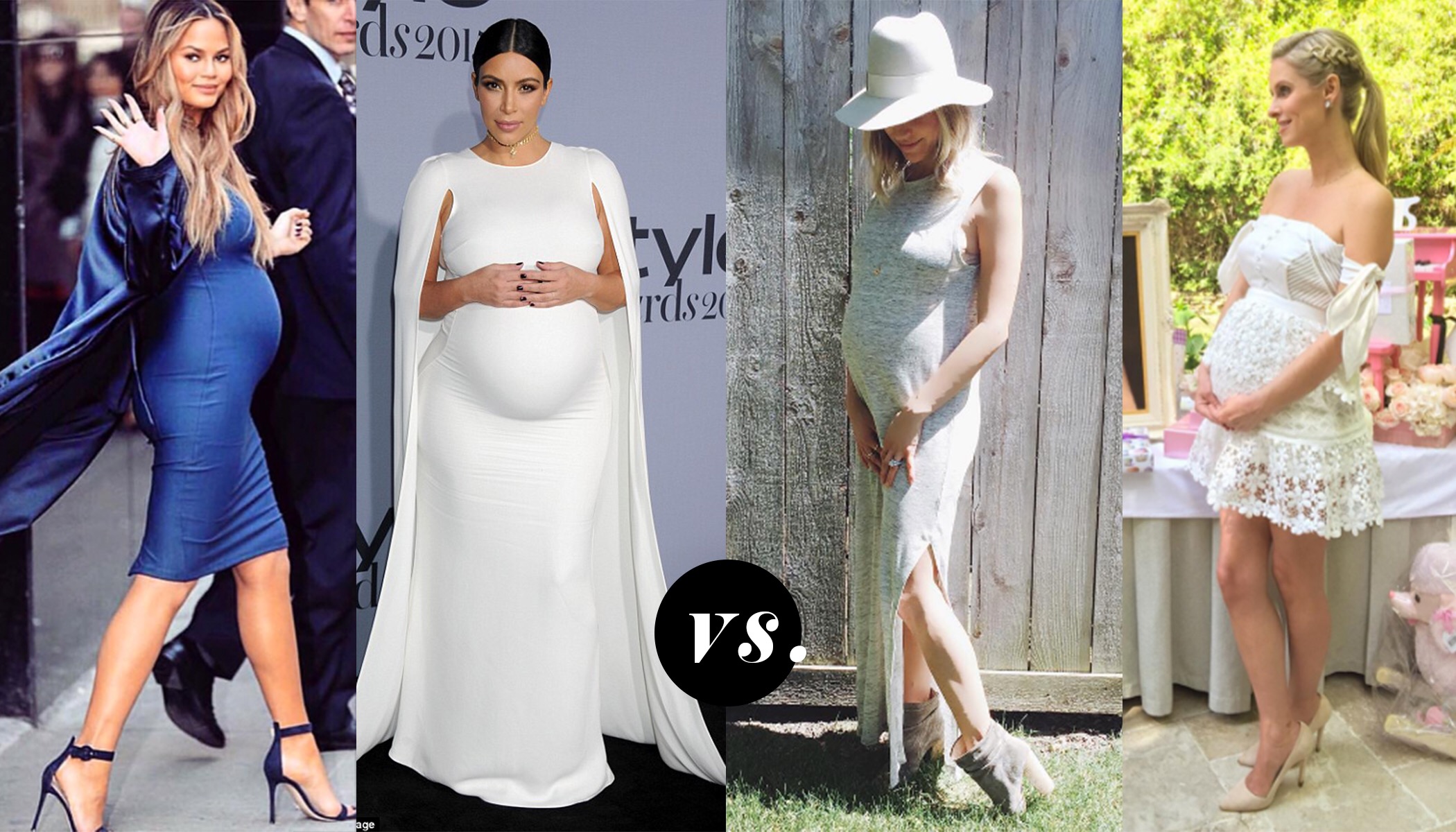 Sometimes it's tough to understand how to wear certain things (and make sure they photograph well and look good in person) so I look to others for tips. Again, reference people that have your similar body type so you aren't fooling yourself. I have curves (aka giant knockers) so when I try to get inspiration, I look to Chrissy Teigen and Kim Kardashian vs. Nicky Hilton or Kristin Cavallari. As much as I would love to wear some off shoulder white lace baby doll dress, I just KNOW I will look like a balloon in it.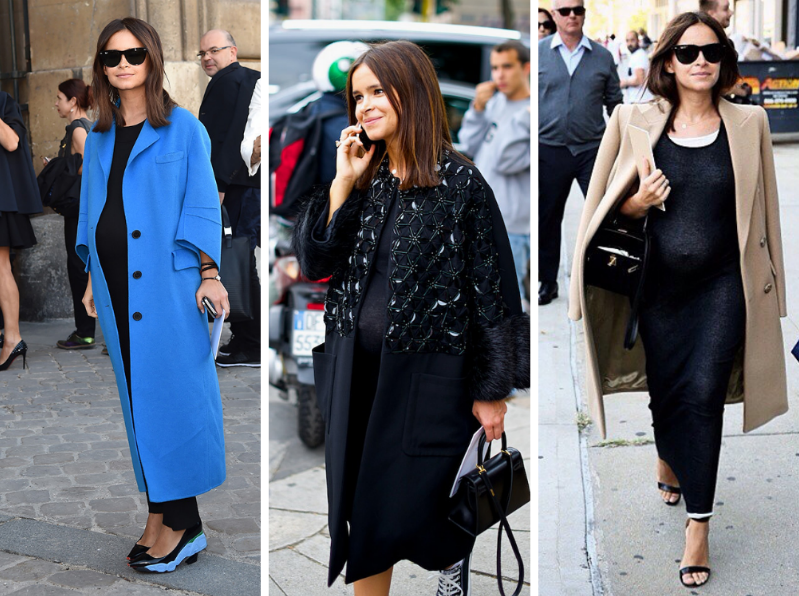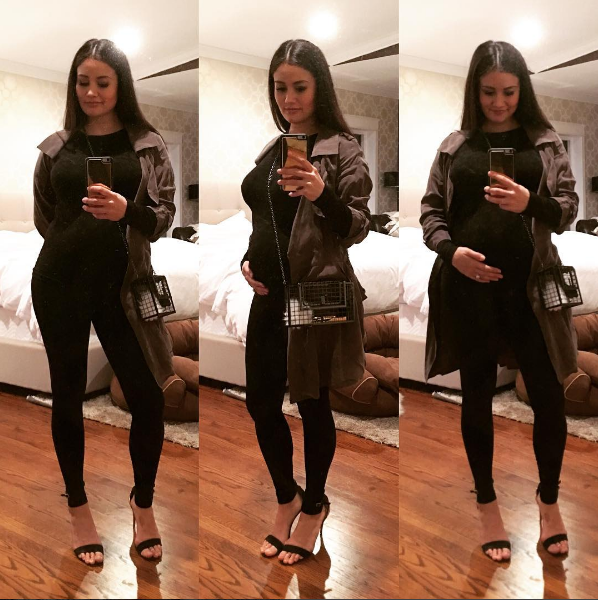 Even though Mira Duma hasn't been pregnant for a while, I can still creep back to her preggo days on IG to get more inspiration for maternity clothes that aren't as trendy and obvious. I'm also looking forward to dressing like her after the baby comes.
DON'T – Don't give yourself a hard time about your new body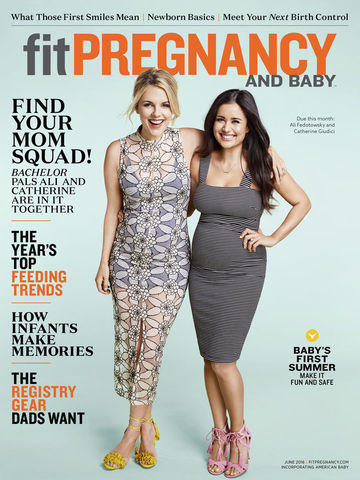 Some ladies love their new bodies during pregnancy (my friend Ali Fedotowsky is just in heaven with her new curves!) and others like me have had a harder time with the extra weight. My advice is to give yourself some grace and understand 1) that you're creating a miracle and 2) it's not forever. Now, this doesn't mean you should binge and stop taking care of yourself, but indulge in moderation and enjoy this magical—and forgivable!—time. Have a green juice with your fast food order. Walk around the block after your 4-hour movie marathon. Just make sure you're taking your prenatal and you aren't frustrating your man with complaints about your body—he thinks you're even sexier now!
DO – Stay comfortable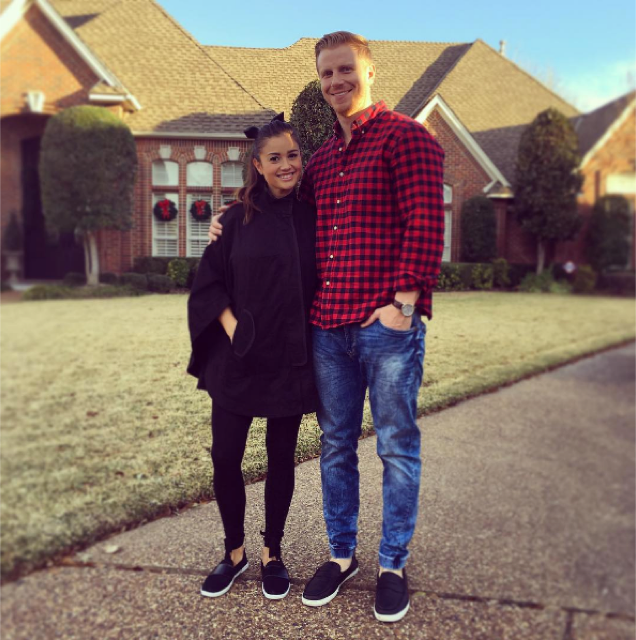 This nine-month period should be (mostly) about your comfort because of the natural discomfort you're feeling or will feel soon. Maternity clothes are just that. Comfortable. And you can surely find cute things in maternity sections or stores these days! There's no reason you shouldn't be feeling as good as you can when you're out and about making lungs and eyeballs while grocery shopping or strutting around the office. If I had my way, pregnant women would be carried around like royalty because they should be revered. But since that probably won't and can't happen, we should all settle for great maternity jeans and cozy shoes that make us feel like we're floating.
DON'T – Don't try to fit into things that just won't fit, but things that still do!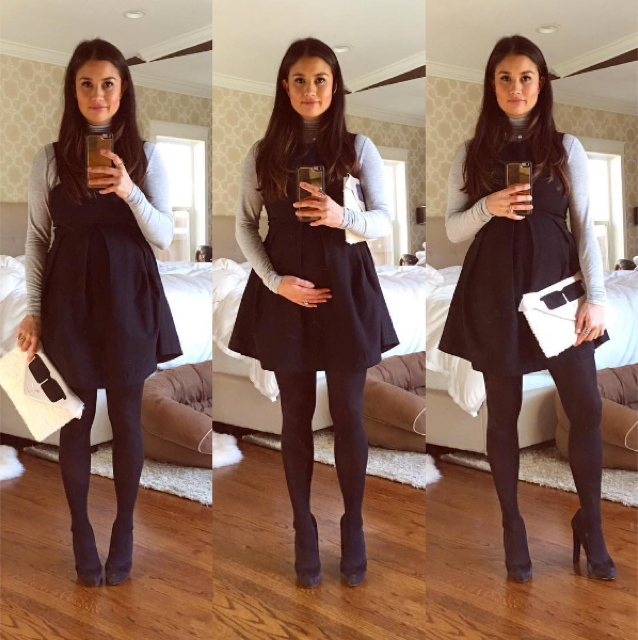 There are so many great options nowadays so don't fool yourself into being uncomfortable! ASOS Maternity, A Pea in the Pod and Tart Collections have been enlightening to me and I always share those brands with people who ask me about my outfits. This doesn't mean you have to buy a whole new wardrobe (remember, this time isn't forever!) but get key pieces like leggings, jeans and bras that you'll NEED. There should be pieces in your current closet that you can use for maternity clothes throughout your whole pregnancy. Case in point: I incorporated some A-line dresses throughout some of my pregnancy.
DO – Have a uniform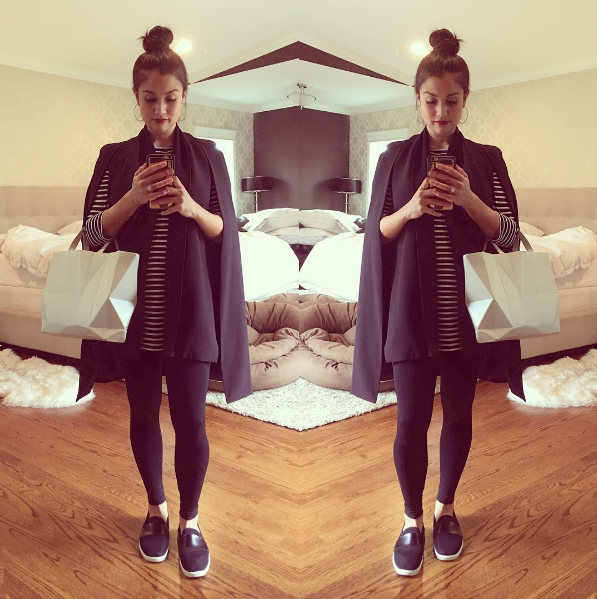 Staying true to your style, have a go-to look you basically mimic from your normal everyday outfit.  It's going to be a long (and fun!) 9 months, so you don't want to deviate away from the looks you gravitate to on a day-to-day basis.  If you haven't noticed, mine stays pretty consistent: BP tank tops, BlANQUI leggings, SUAVS shoes, kimono or long cardigan.
I'm sure I'll still be rocking maternity jeans and leggings after my pregnancy–they're so darn comfy!–but I can't wait for Fall Fashion sans bump!