In this Mardi Gras episode of Whit's Kitch, I take a few minutes to teach you how to make some delicious jambalaya stuffed sweet potatoes!
Ingredients:
– 4-6 sweet potatoes
– 1 tbsp. olive oil
– 1 rib celery, diced
– 1/4 cup diced onion
– 1 green bell pepper, cored and diced
– 1 garlic clove, minced
– 2 cups cooked chicken
– 3-4 oz. andouille sausage, sliced
– 8 oz. shrimp
– 14 oz. diced tomatoes
– 1 tbsp. Worcestershire sauce
– 2 tsp. creole seasoning
– 1 cup white cheddar cheese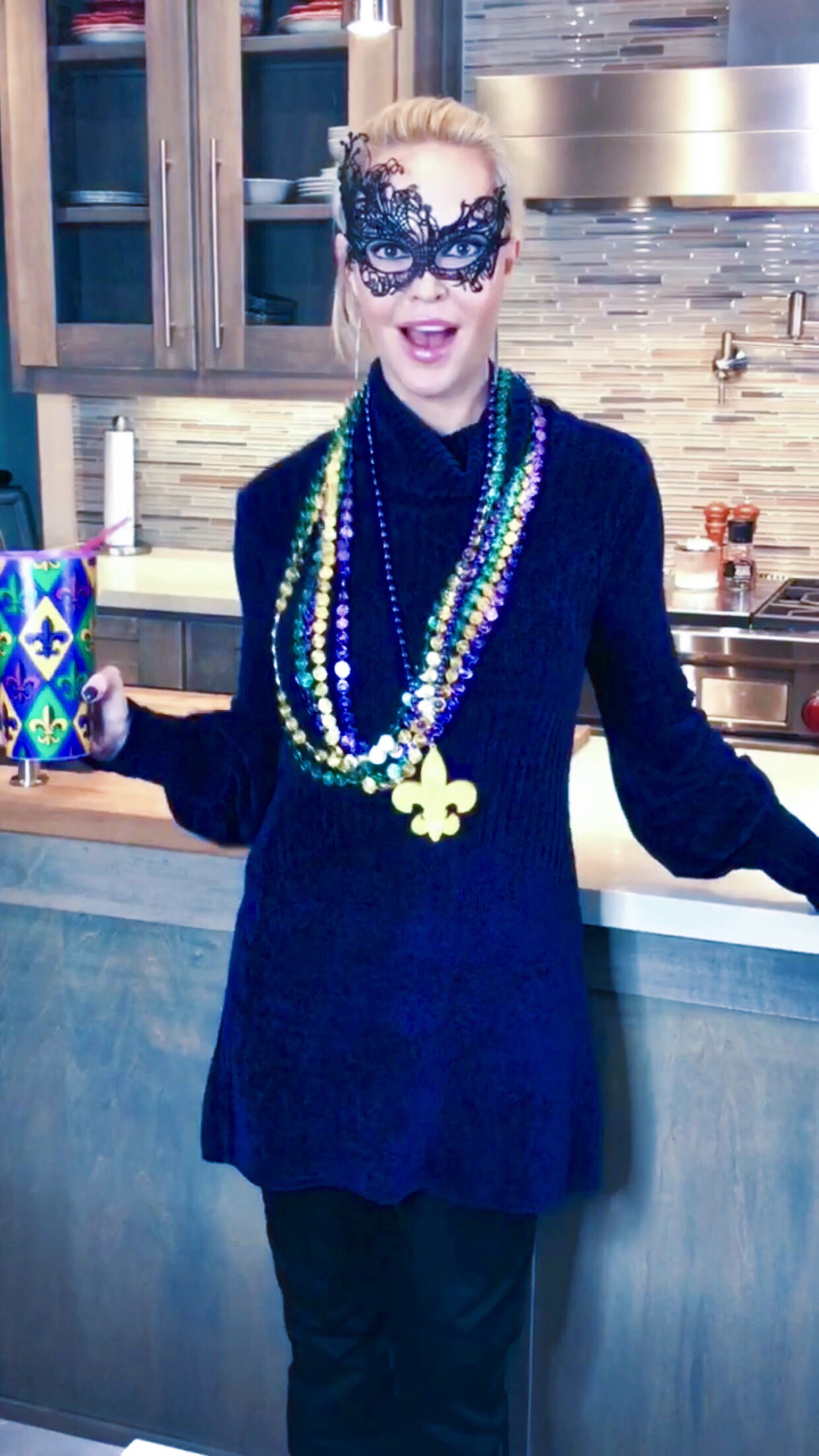 Recipe:
1. Cover sweet potatoes in oil and salt. Wrap in aluminum foil and bake at 400 degrees for 45 minutes.
2. Add olive oil to pan over medium high heat. Cook celery, onion, bell pepper, and garlic until soft. Add chicken and sausage.
3. Pour in diced tomatoes, Worcestershire sauce, Creole seasoning, and shrimp. Saute until shrimp is cooked through. Mix in cheese.
4. Slice open cooked sweet potatoes and stuff with jambalaya. Serve.
View more of my Whit's Kitch cooking videos >>