Just got back from a fabulous girls trip to Charleston, and want to keep you an inside peek of what to eat, see, and experience on your next trip:
Are you dreaming of King Street yet?  I just got back from a spectacular girl's trip to Charleston, and let me just say they put the charm in Southern.  oh, "why?" you may ask why I'm not pictured donning this lovely outfit above?  Well, a sprained ankle got in the way of wearing my lovely attire.  (above knees = lovely / below = disaster).  Since standing on the cobblestone streets capturing my street style attire wasn't possible, I've simulated a look to pack on your next South Carolina trip.  Heck, why wait until vacation bound when the Texas weather mimics theirs?  I only wish manners were included….meh.
I did however hobble to most places on our itinerary, so here's the 411 of our travel quest:
1. STAY: the Spectator Hotel
2. EAT
Oh, the food is to die for.  Literally.  Heart clogging, rich, creamy grits and "low-country" food are screaming heart attack; however, if there's a way to go, I've died and gone to heaven.  Be warned: I gained exactly 5 lbs in 4 days, and it was worth every single lb.  Amongst all the restaurants we ate, HUSK was the definite winner.  We completely lucked out because they had a cancellation last minute-reservations fill up months in advanced.
Husk restaurant – Charleston
Other restaurants visited (ranked in order of yum factor):
*****HUSK (dinner)
****these 2 were a tie: Magnolias (lunch) / Hall's Chophouse (Sunday brunch – gospel music)
**the Ordinary (dinner, and true to it's name) – to be fair, we didn't order the oysters which they're known for.
*Charleston Grill (first night dinner) Of course, due to the fact I sprained my ankle upon leaving, this played a major factor in the one star rating. Image of hospital visit below: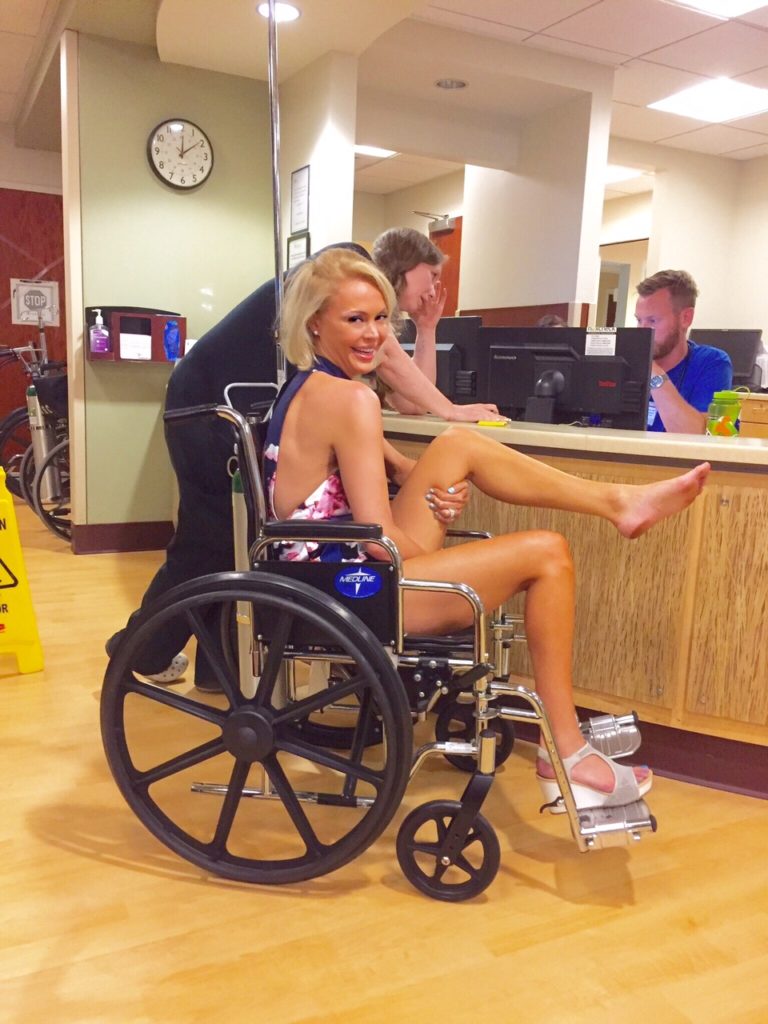 (excuse the spray tan mishap on the bottom of my foot…woops!)
3. DO:
Again, in order of rank:
*****Palmetto Carriage Ride (private tour)
*****Middleton Plantation
*****Goorin Hat's  (rockin' my new hat same night i bought the hat)
****Hampden boutique
****the Griffon pub
***Boone's 
**Republic
*Ferry ride
Hope this gives you a good overview and ideas for your next girls trip to Charleston!