2016 was full of new and interesting beauty trends that are sure to stick around for the new year. I always try to incorporate a few new things into my routine to spice up my look and keep things relevant. Even though some trends might be a little too drastic for me, they still offer some awesome inspiration and entertainment – Take a look at some of the beauty trends I am calling the biggest of 2016!
Lisa Frank Hair: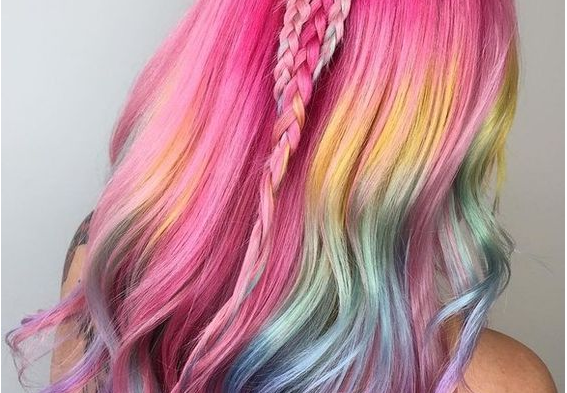 Wow. This trend is not for the faint of heart! Be honest, you've probably spent an unnecessary amount of time watching videos on Instagram and You Tube of the rainbow hair dying process. There is something about this trend that makes the little girl inside me so happy! Brings me right back to all of those glitzy rainbow folders that I just had to have. I probably wont be trying this trend, but…I can dig it. Do you?
Big Brows: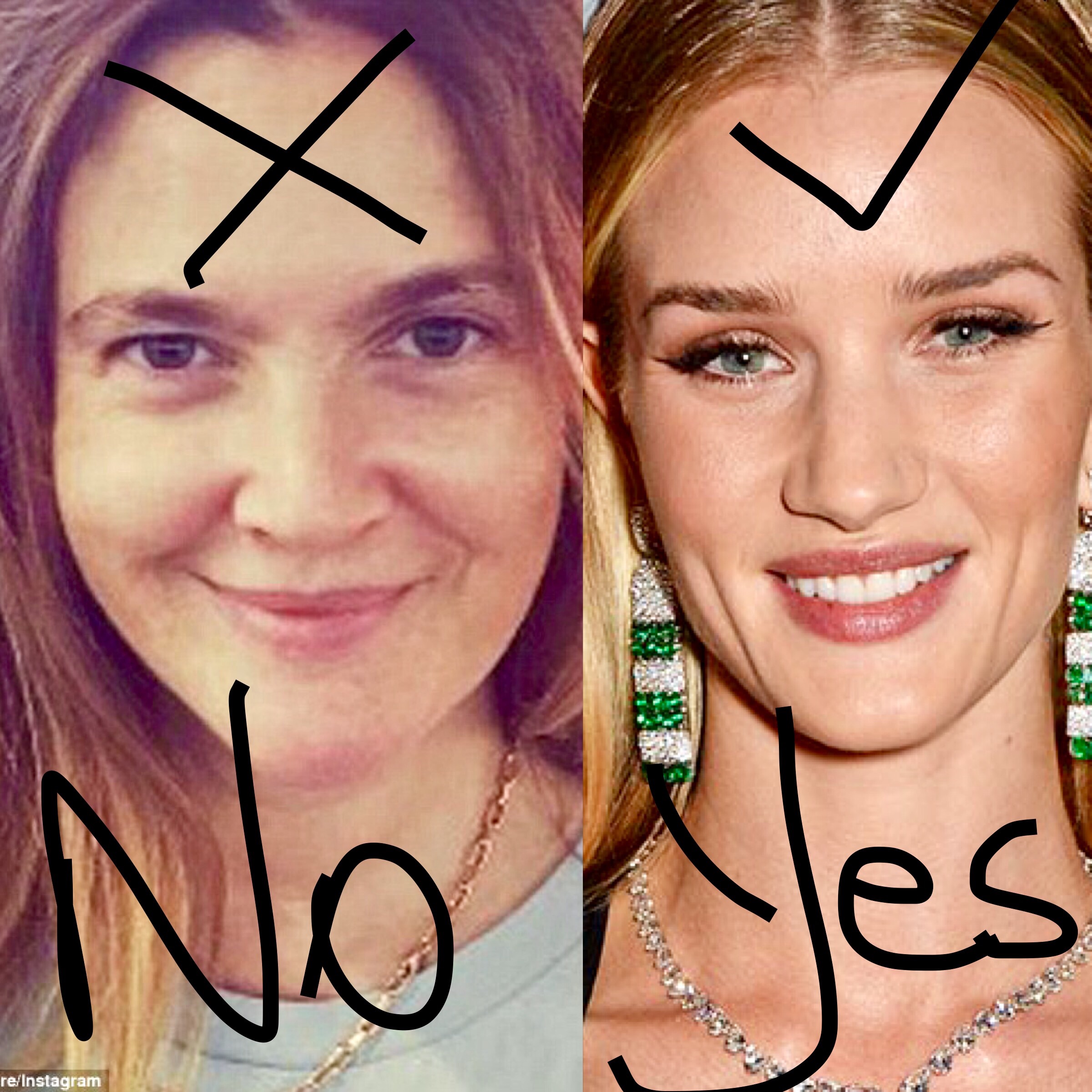 It seems like everyone in beauty loves to talk about eyebrows these days. Some people will tell you to pencil them on or add dye to you natural color, but I'm really loving the natural look that's starting to circulate. Girls like Rosie Huntington-Whitely, Gigi Hadid, and Lily Rose Depp have brought back the Brooke Shields 80's brows in all their bushy beauty! I have to say, everything in moderation, and I am not a fan of the un-plucked look (ahem, Drew Barrymore), but a little more of a natural brow is certainly a good thing.
Matte Lipstick: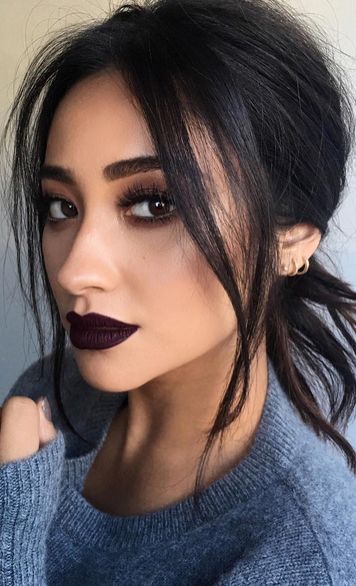 …or the Kylie Jenner lip. No matter where you look, you can't seem to escape the liquid matte lipstick and liner trend that is all over social media right now. I love how versatile this trend is for any fashionista. Throw on a bright red, or keep things muted with a light nude. Either way, you're sure to create a plump look that can make even the smallest of lips look fuller. I like the Kylie Cosmetics lip kits, but you can save some cash and buy basically the same product from ColourPop cosmetics!
Grey Hair: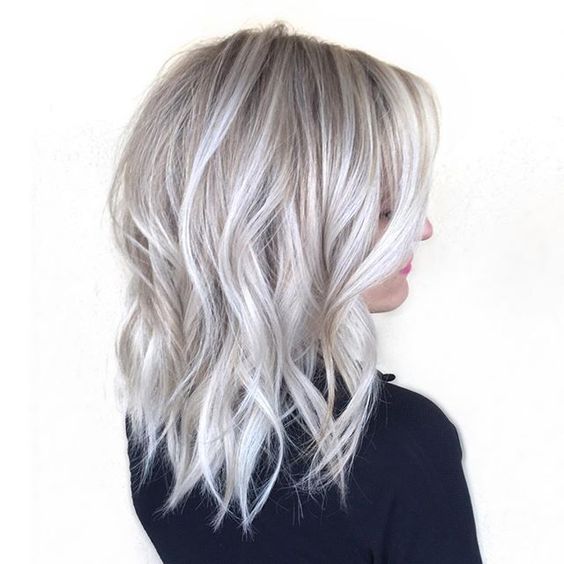 Wait, I thought every woman fought a hard battle against those little grey guys that spring up out of nowhere! It seems like the fight against grey is partially over for now, with this hair trend that's sweeping the beauty trends blogging community. In all honesty, it is more of an ashy blonde look, but I think its pretty and makes just about anyone look fashionable. It is especially great in a shaggy bob!  Personally, I tried it, but keep in mind that keeping those tresses from turning brassy is MAJOR upkeep. Think purple shampoo, toners, and many trips to the salon for root touchups. Not to mention it's not the healthiest option adding straight bleach to those roots. YIKES!
Metallic Makeup: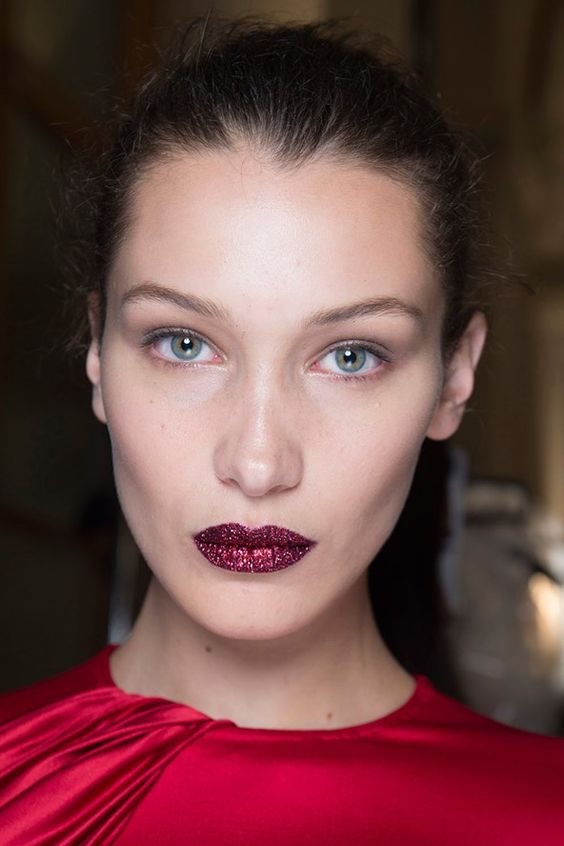 We can thank legendary makeup artist Pat McGrath for this trend. With her new product line of super saturated lip color/glitter and eye kits out in awesome metallic looks, this trend is only getting started. I seriously can not get enough of her Instagram @patmcgrathreal and all the runway and editorial looks she creates. The makeup is basically so shiny that its like 14K gold and Platinum…and who can say no to that! Take a look, and get lost in her looks just like I have! *update: I tried this look recently and loved it – until I tried to eat or pat my lips. Save this pucker for an Insta pic. Only.
"Bronde" Hair: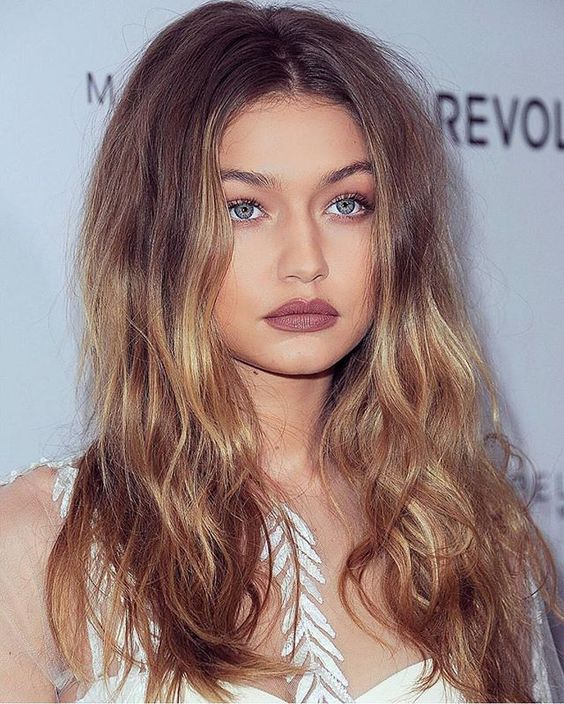 A mix between Brown and Blonde that the likes of Gigi Hadid and Blake Lively have jumpstarted this year. It is the look of a grown up blonde that is not so highlighted, but still can not be called brunette. What I love most about this trend is it's a natural statement, AND it works for girls on a budget. No need to drop lots of money on highlight maintenance every month when you can let your roots grow in! I'm still a fan of a lighter look, but I like this option too.
I hope these beauty trends gave you a little inspiration and maybe even gave you an idea on how to spice up your own routine! To see how I incorporate some into my own style check out my Instagram @hellowhitneyxo and comment any trends that you are loving right now! I hope this post had some trends that help you feel the beauty that you already possess! Thanks for reading and..