You know when your head is telling you to workout but your body is rebelling?  Combine that mentality with a stubborn sprained ankle taking forever to heal, and you've got one frustrated person. (Moi).  Did I mention it's bikini season?  And. I'm headed to Destin in exactly 10 days?  Double whammy.  A recurring mantra in my blog posts are "fake it 'til u make it", and fortunately, with today's cute active wear – you can look the part with not actually doing the work. (Disclaimer: I would not advise this unless one of your body parts isn't working, but you still want to look like sporty spice.)  Wow, didn't Victoria Beckham elevate her style status after her Spice Girls era?  Anyho…
I started dance at the age of 5 – tap, ballet, jazz, and modern. I was extremely fortunate to have a dance teacher, Pamela Erwin, who studied under Alvin Ailey.  I was on the drill team in high school  ("yes mam, thank you" Southern Belles!) and continued in college on Aggie dance team.  Needless to say, dance was my LIFE.  So, yoga was the natural choice of exercise until I found Bar Method.  (insert post link).  You can read all about my love affair here.  Even MORE valuable were the friendships I made in class.  Namely, a teacher – Melissa Rountree – who's classes kicked, lifted and toned my bootie.  She's now one of my closest friends and owner of Level 3 active wear that has replaced all my Lululemon overpriced threads.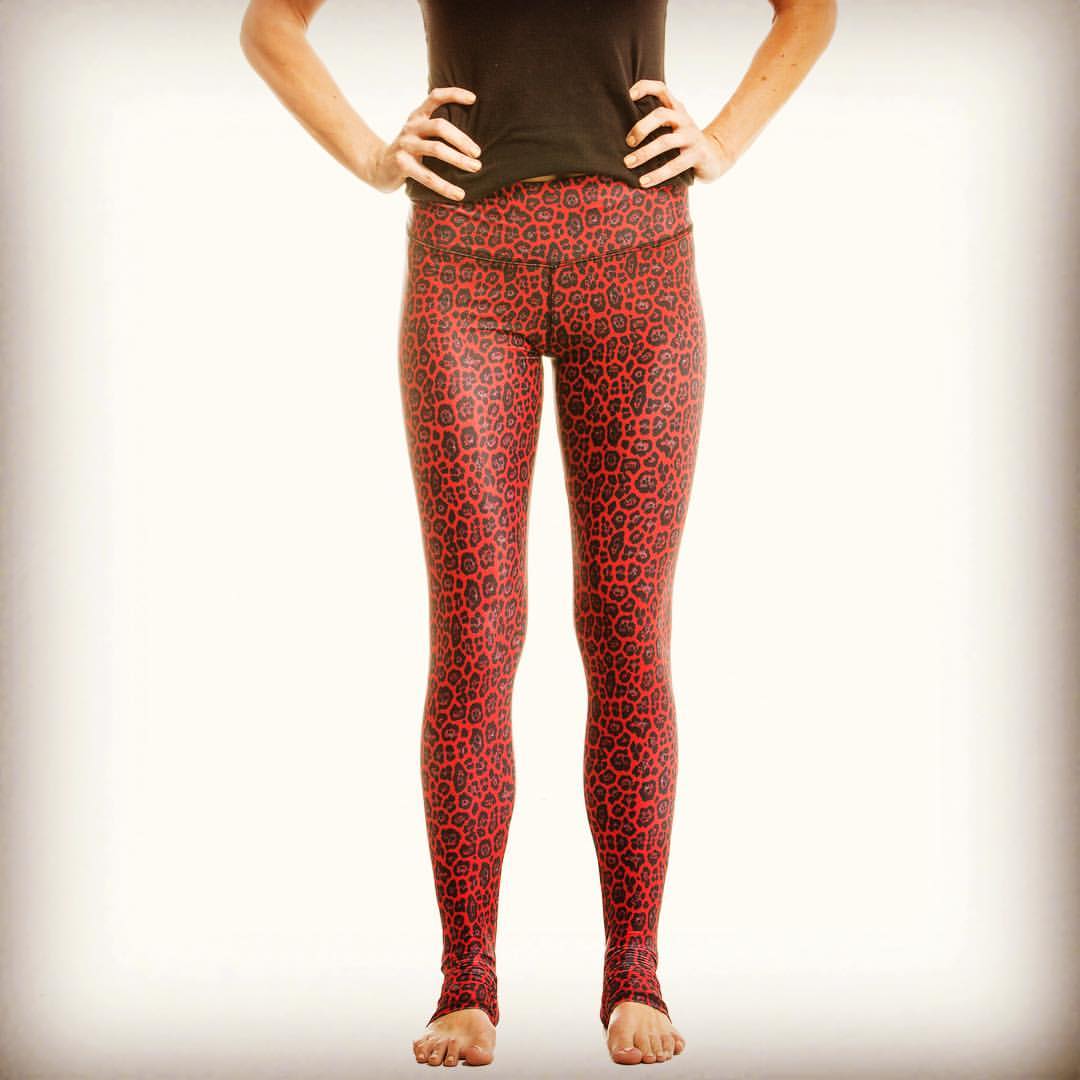 As you probably know by now, I celebrate and feature my girlfriend's success stories; because, well, we ALL should!  However, being selfish, this isn't about doing anyone a favor because this active wear ROCKS.  Seriously – I will NEVER endorse anything on my blog that I don't personally love, so what Whitney loves, Whitney shows.
Why I love this line?
PRINTS!  I'm so over the solid colors, and there's so many fun, colorful combinations she keeps fresh.
LIFT! Need I say more? we want those derrieres high and tight!  Speaking of, check out this tee! 
LIMITED!  They won't carry brands already available in mass quantity in the marketplace.
SIZES!  sick of all the itty-bitty sizes that don't cater to all shapes and curves?  They have you covered from x-small to x-large and everything in between.
STUDIO TO STREET! You can wear virtually every piece to errands, lunches, ANYWHERE.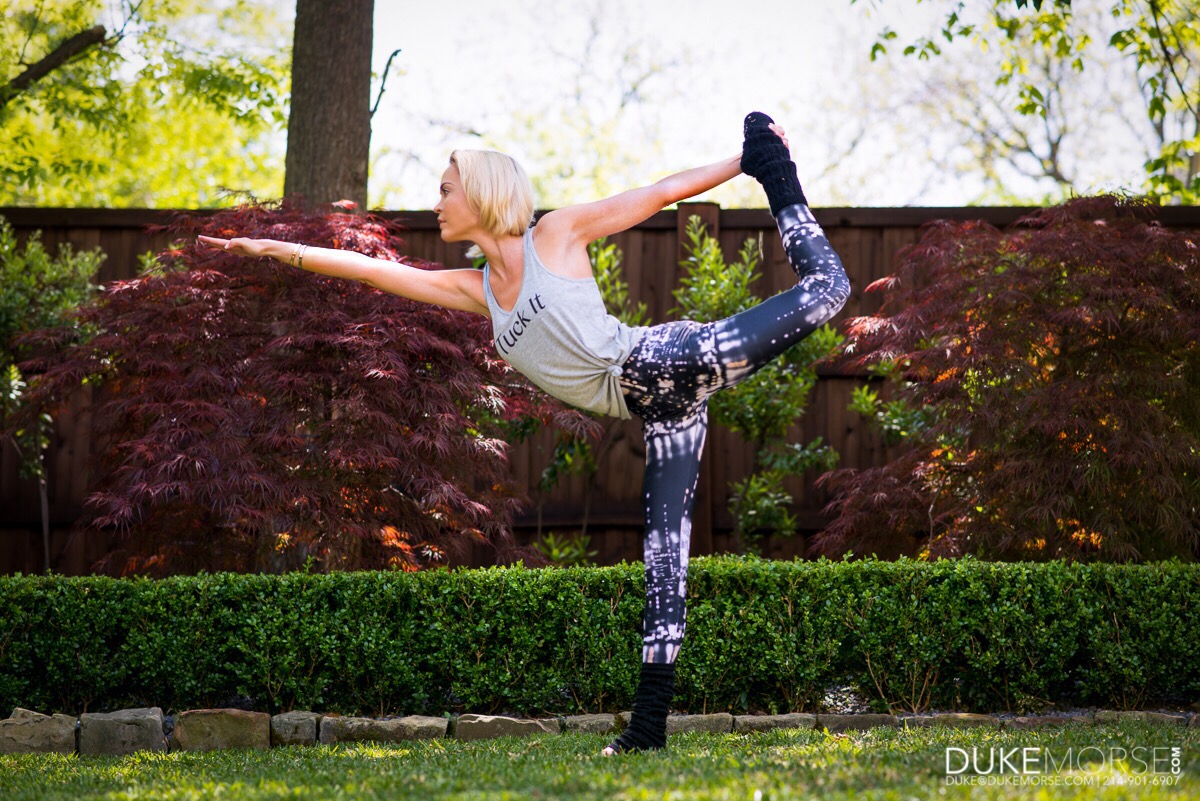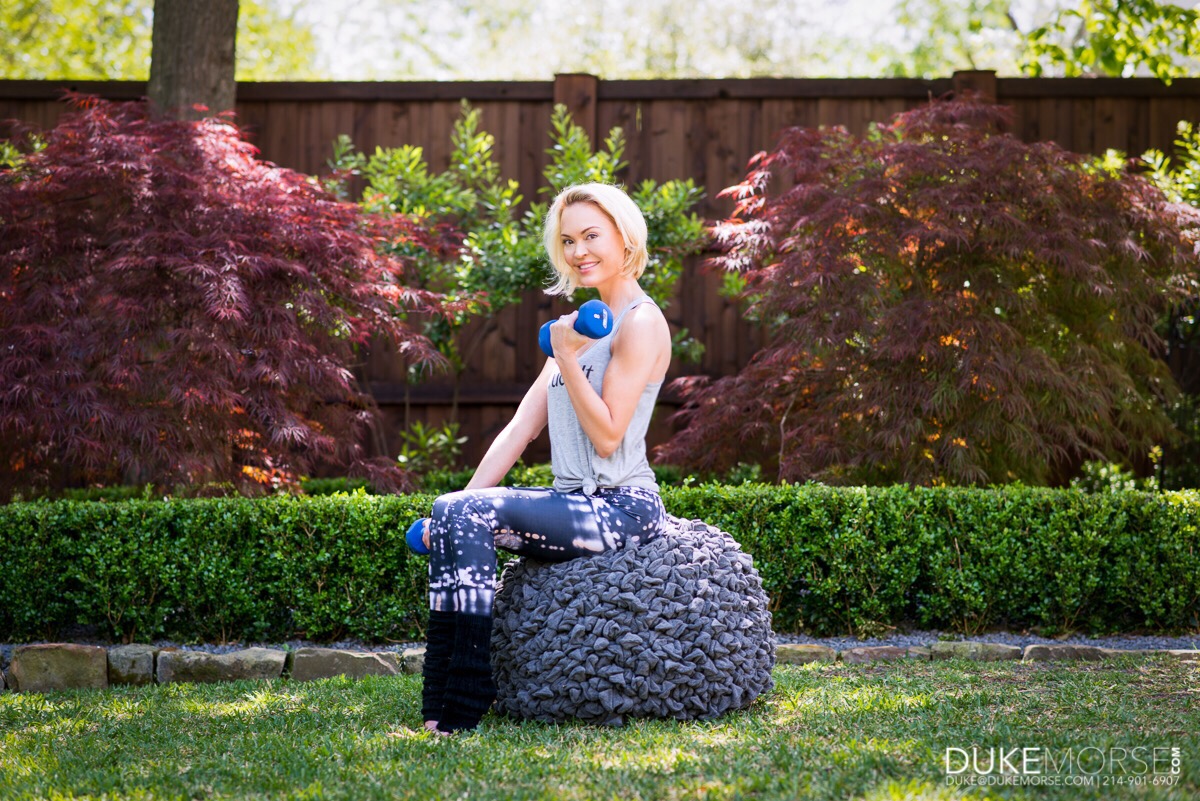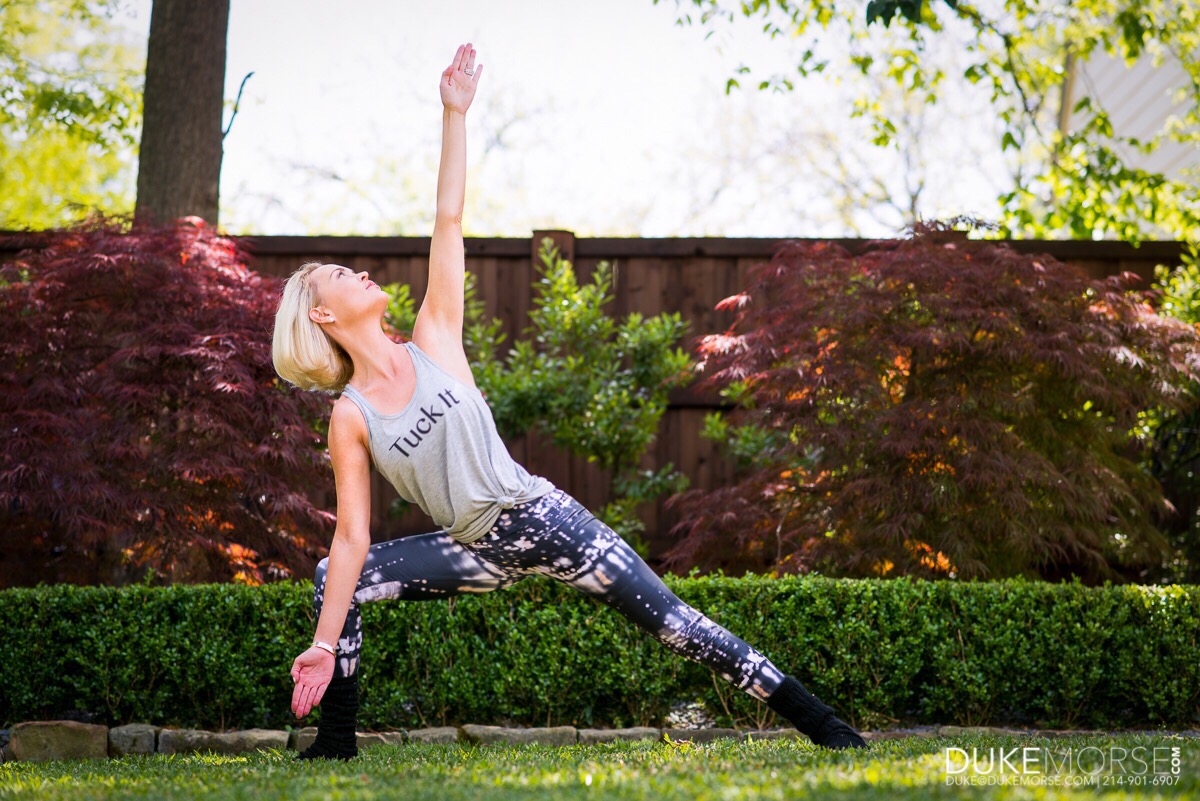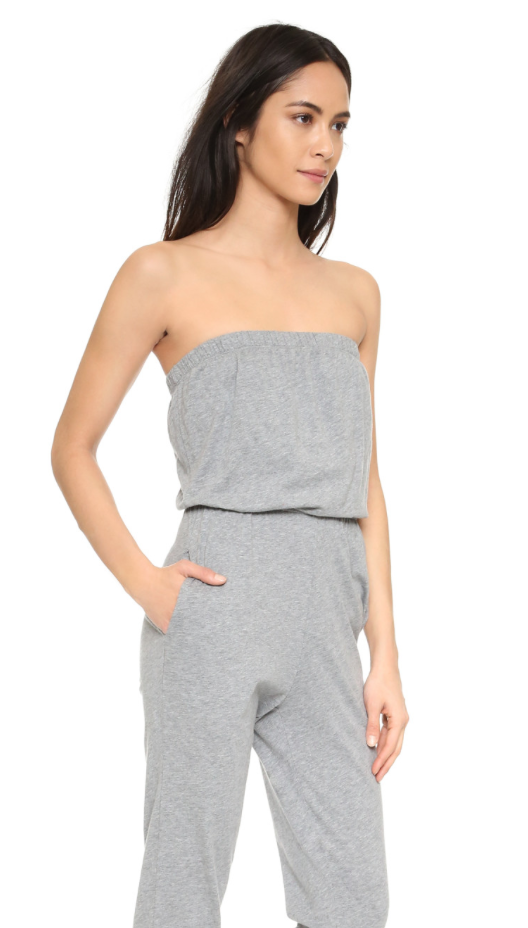 Click HERE for this jumpsuit in RED (on sale for $44.00!!)
Be sure and follow her on Insta @Level3Active so you can make her next trunk show!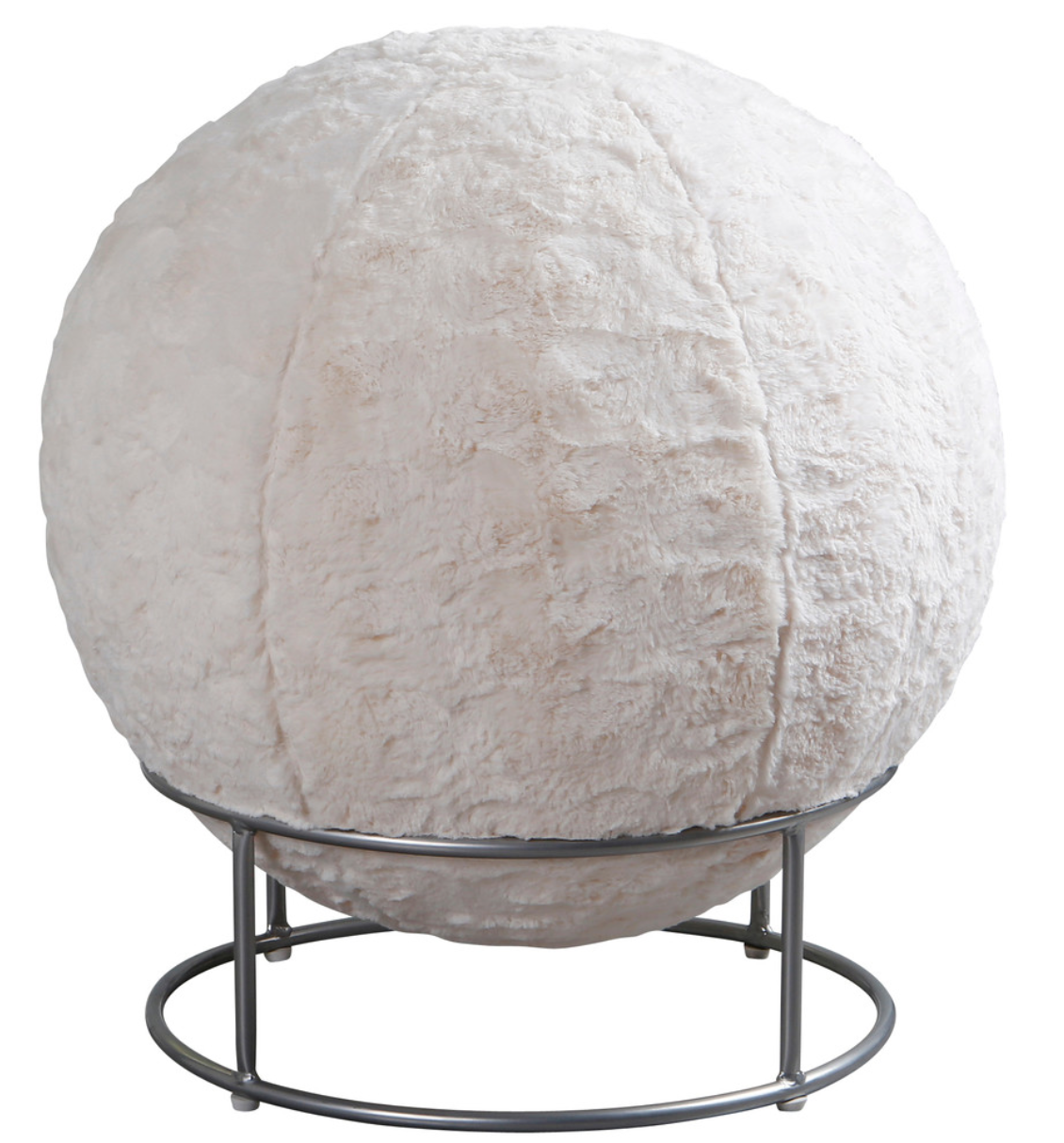 Kushy Cushy Faux Fur Yoga Ball Chair, Sherpa
P.S. If you noticed, I'm wearing leg warmers – in JULY, b/c I have tiny calves that I try to bulk up.  It's an opposite Spanx effect.