"Down an inch, up an inch."  Sounds simple enough, and almost ridiculously elementary.  But seriously, it's not.  Thighs a shaking, I close my eyes to finish the last 20 (wait, did she say THIRTY?) micro pulses that hurts so good.  No pain, no gain, right?
I get my kicks (no pun intended) of trying things, being all consumed, and then moving on to something else.  My new thing is Bar Method and I'm not breaking up anytime soon.  To be honest, I cheated on Yoga at the bar, and I now spend 75% of my exercise time tucking and back dancing.
So here's the deal: like everything in life, you can make it as easy/hard as you like.  I always go all out, whether I'm doing it right or wrong.  Go big or go home, right?  Wrong.  There is nothing "big" about bar.  Not even the teeny-weeny Lululemons.
Here's the skinny on what to expect:
1.) Bar Babes + Clones:  we all kind of look alike. (Or we should)  There's a very specific body position for every unique exercise, most of which include tucking under at the waist, rolling shoulders back and down, and lifting chest.  Just try it, it's hard.  My spine immediately wants to curve over in a hunched C-shaped curve.  Wrong technique.  So compared to your dutifully aligned sisters flanking you at the bar, you stick out like a sore thumb. torso.  The teacher has a polite way of "karate chopping" your waist and rolling your hips under without feeling violated.  I once apologized for being so sweaty, and they were kind of enough to say it was ok.  I don't think my neighbor thought so.  (I really think she had a blow out right BEFORE she came to class).
2.) Smashin' Fashion: Looking the part is paramount, because you don't want your reflection to be UN-fashionable.  That, in and of itself, would be UN-bar like.  See how pretty these poses look below?  I'm assuming the magic lies in the pants, and that without them, she wouldn't have that flexibility.
50% of the class will have on the same boring leggings, and the other 50% will have on the matching capri style.  If you're one of the daring bar babes, go edgy and throw in a print.  Currently, I'm obsessed with the Alo Goddess leggings, and have nearly every color combo.  Yes, they are deathly warm during the summer months, but they lift, elongate, and make you look like you actually do bar more than 1 time a week.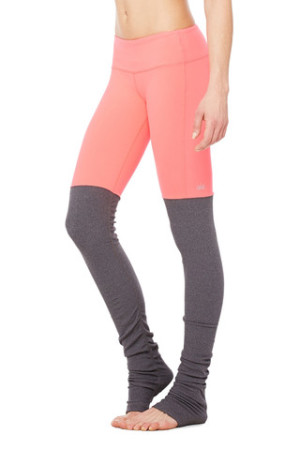 buy them HERE on Amazon
My friend, Melissa Rountree is a Bar Method teacher and just launched Level3Active with a variety of patterned leggings, tops, and all things quirky workout gear for bar babes.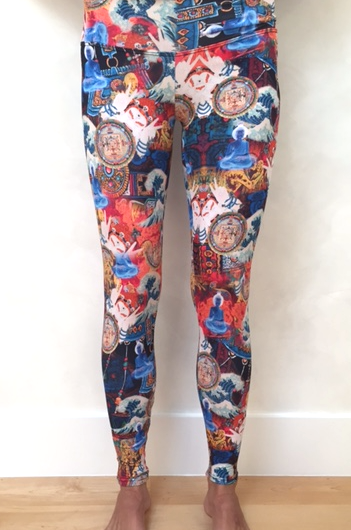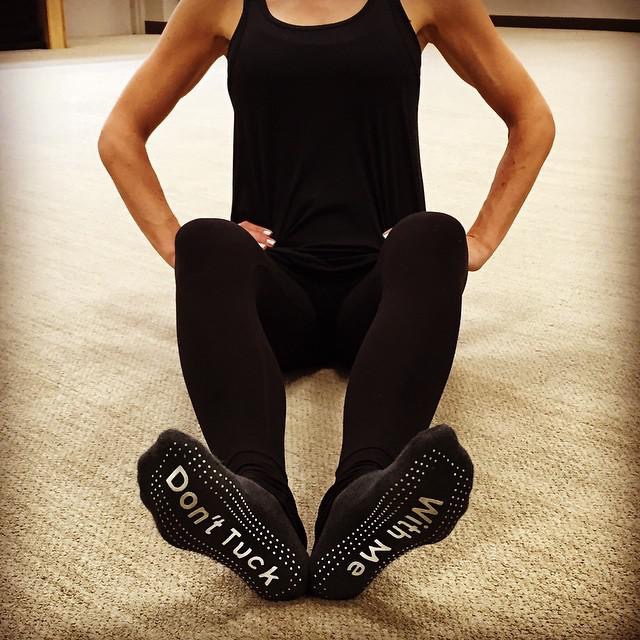 I had a blast rummaging her goods at her trunk show launch today: